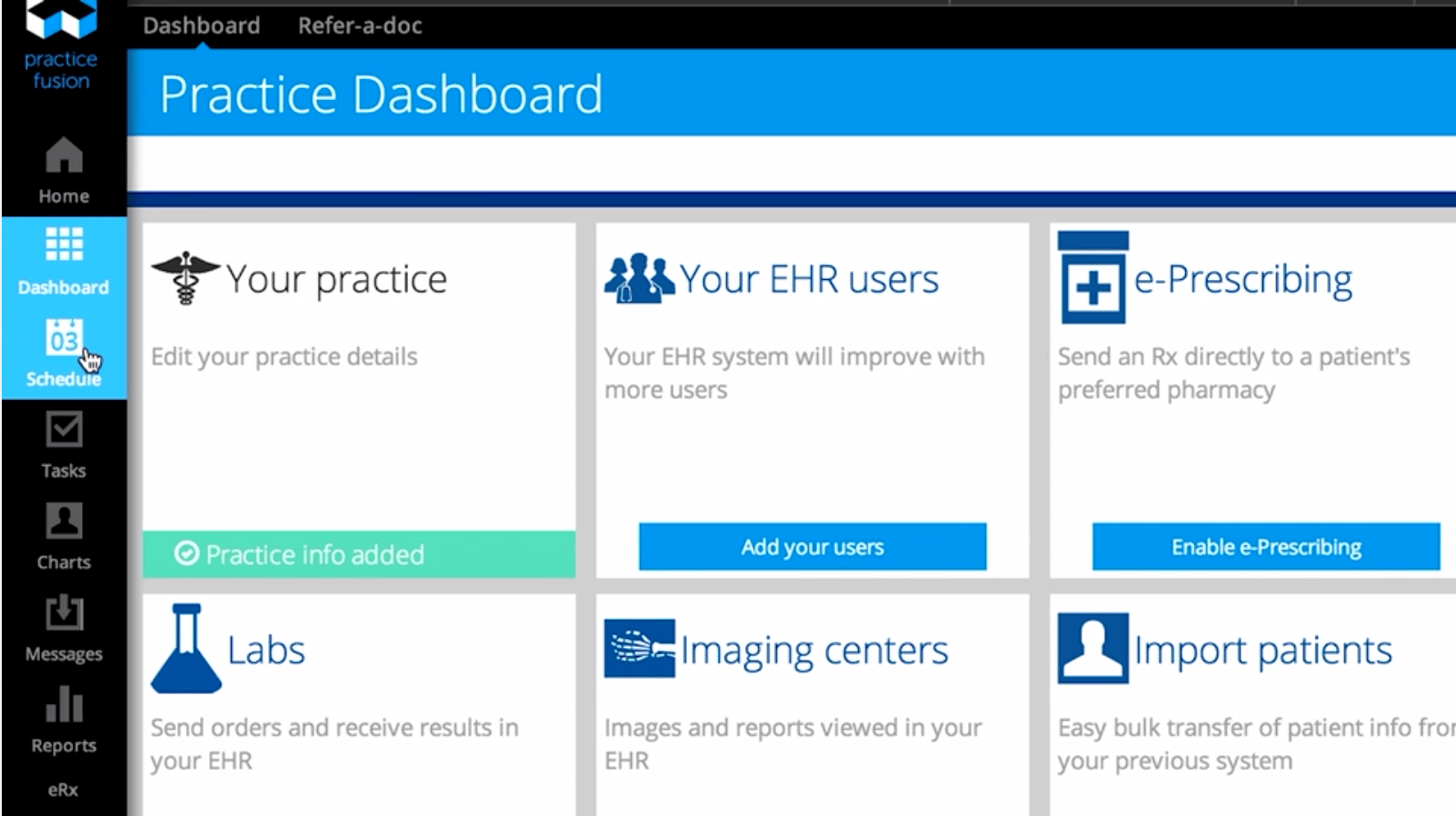 The main benefit of Practice Fusion are streamlining admin tasks, simplifying billing, connecting to pharmacies, local labs and imaging centers, saving time with smart charting and automating check insurance eligibility. Users hesitant about the technology can sign up for free live training sessions so they can learn how to use it. Test data is also provided for newly-opened accounts for users to see how the software works in real-time.
Practice Fusion is also offered for free with funding coming from the advertisements discreetly placed in the software.
Any problems encountered when using Practice Fusion can be dealt with by its dedicated customer support staff. They can be contacted either by email or phone and can guide users through setup, training, integration, and other support queries.
Electronic prescriptions can be sent directly from the patient's charts thanks to the E-prescribing module. The charting module also has over a thousand customizable or predefined charting templates that make it easy to clinically capture clinical workflows. These templates can also be easily retrieved from Practice Fusion's inbuilt library.
Patients also benefit from Practice Fusion as it has a Patients Portal that lets patients view their personal information and medical history. It also saves on data entry time and lets them see the physician's efforts.