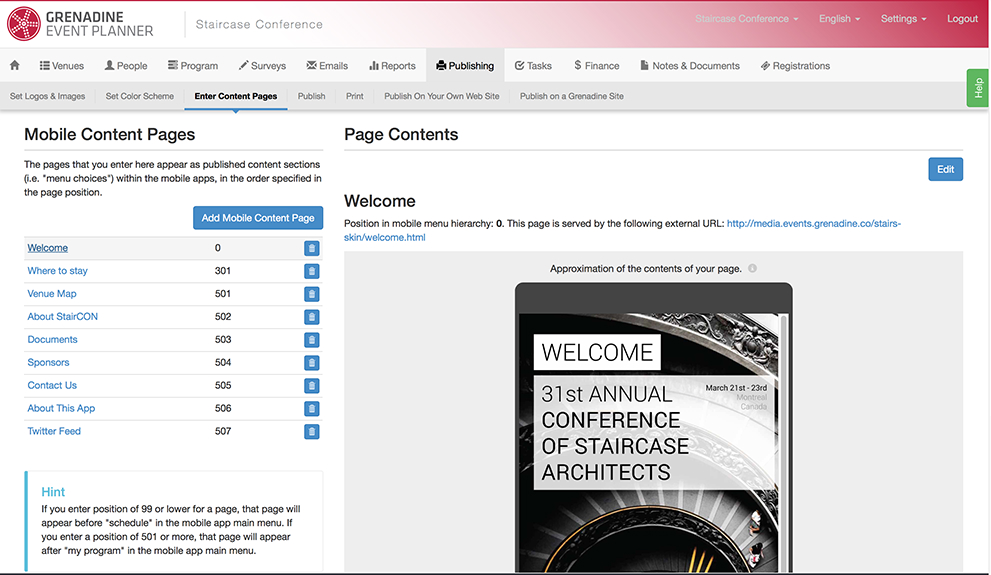 Grenadine Event Manager offers an industry-leading set of cohesive services that include an event planner, marketing tools for your events, and a neat reporting feature you can use to fine-tune your data.
Grenadine offers a portal that helps you market your event through the web marketing service. You can work via the app's dashboard to plan and schedule multiple events simultaneously.
The web marketing service enables you to create a website for your event. Other useful tools include a sign-up snippet for embedding on your other internet properties and an event app that you can download on your mobile devices.
The events registration system is simple to understand and you can integrate it with your Stripe account to be able to process payments effortlessly. Plus, the system automatically marks all payments for tax which helps you maintain your books in a transparent manner.
Grenadine Event Manager reviews reveal that the software provides a powerful reporting tool that allows you to filter the info you need to get. You can view a complete list of presenters and attendees, and you can filter them utilizing factors mentioned in their profiles. This allows you to export expertly tweaked reports after the event.