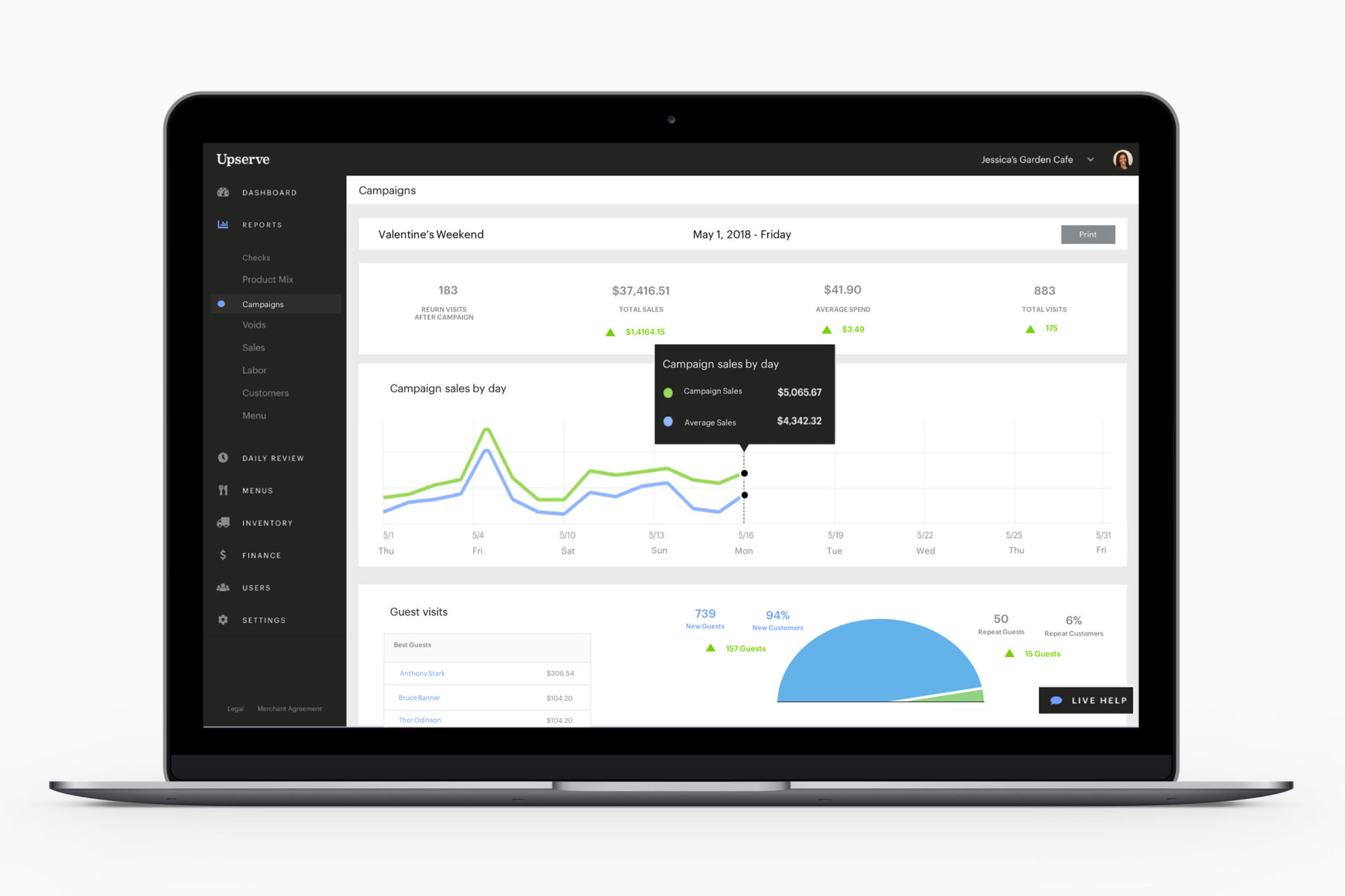 The main benefits of Upserve are, it changes the work environment of restaurants, bars, and clubs, offers mobile-ready features such as the capability to take orders and transmit order information using iOS devices, and gives users complete flexibility. Please read the following discussion  so you can find out how Upserve can improve the operations and processes of your restaurant, club, or bar:
Customization
Upserve transforms the work environment of restaurants, bars, and clubs. Among its great features is the ability to build custom menus that are tailored to the needs and preferences of customers, locate items found in menus, and establish an automated countdown system.
Mobile-Ready Capabilities
The point-of-sale platform has mobile-ready features as well. Food servers can use their iOS devices to take orders from customers in a fast and accurate manner and transmit order information and details to staff working in the kitchen immediately.
Restaurant, bar, and club managers can also access important information about their business operations from within their iPads or iPhones. They will be able to gain insights into sales data no matter where they are currently located at.
Flexibility
Upserve is a very flexible point-of-sale platform. It can adjust to one's business operations, processes, needs, and requirements no matter how complicated they are. Users need not apply changes to the things they are very familiar with.