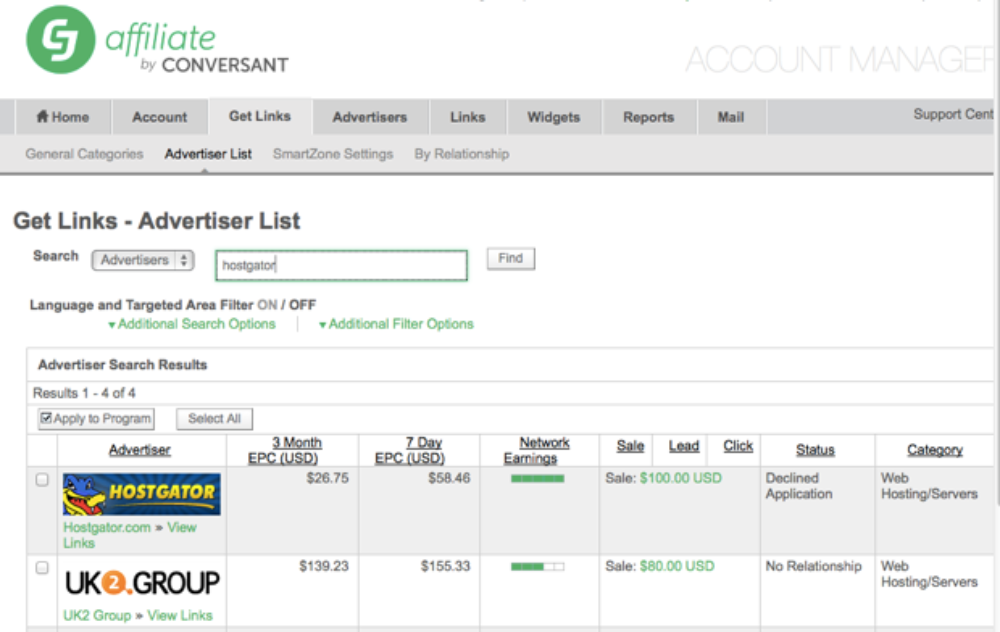 The main benefits of CJ Affiliate are its enhanced engagement, its ability to quicken revenue generation, and its global platform.
Opportunities for expansion in multiple devices can be identified by CJ Affiliate, allowing advertisers and publishers to craft customer journeys that are enjoyable and engaging, whatever devices their audience may be using.
Revenue is generated at a much faster rate takes to CJ Affiliate tools such as Deep Link Automation and Product Widgets. These tools allow sites to be leveraged and monetized, thanks to content publishers. It's a time-saving solution that also gives users the opportunity to scale faster and tap into otherwise unused opportunities.
With CJ Affiliate, more leads can be generated as advertisers and publishers can work together to fully optimize their offerings and content. Both of them can help each other find leads and turn them into customers.
A placement market is also available to users of CJ Affiliate. This market is where advertisers and publishers can put up and publicize their inventory. It can also be used to find content that can then be monetized. Users can perform placement reviews, ad result monitoring, as well as purchase new spots.
Users of CJ Affiliate become part of a network that spans the globe. With the network, they have a worldwide audience to whom they can market and promote their brands. It's a low-risk way to reach untapped markets, with the assurance of an adequate return on investment.