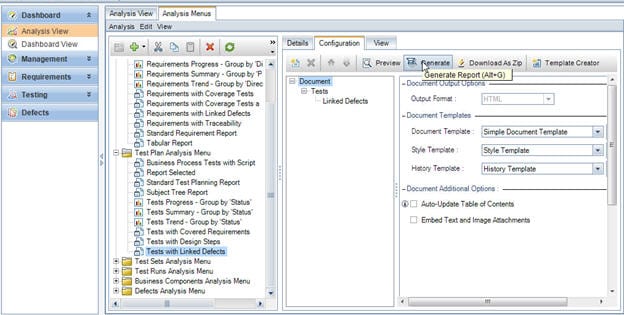 The main benefits of HP Quality Center are its rich feature set, reliability, and great value for money. These are what to expect when you implement HP Quality Center:
HP Quality Center allows users to form testing standards, measure, and achieve performance and spot defects to improve quality. It also cuts down cost and offers quick time to market.
It uses automated processes for managing business components, tests, and requirements to improve both speed and consistency. The solution can also run multiple tests can be run and consolidate them with requirements management, risk-based test management, in-depth manual and automated test accomplishment, and multi-aspect test planning. On top of all these capabilities, the HP Quality Center can run these on different environments.
Since it supports automated testing of units, all you have to do its write test scripts once and execute them many times. This saves time from manually testing scripts so that users can focus on quantity while quality is maintained by the software.
The software provides a platform to allow users to jot down requirements, start test cases, make tests, and spot defects. Once it is done, it can be linked to test cases and requirements easily.
All the defect details are displayed on the screen including comments, summary, and description. There is no need to scroll to get information about defects.