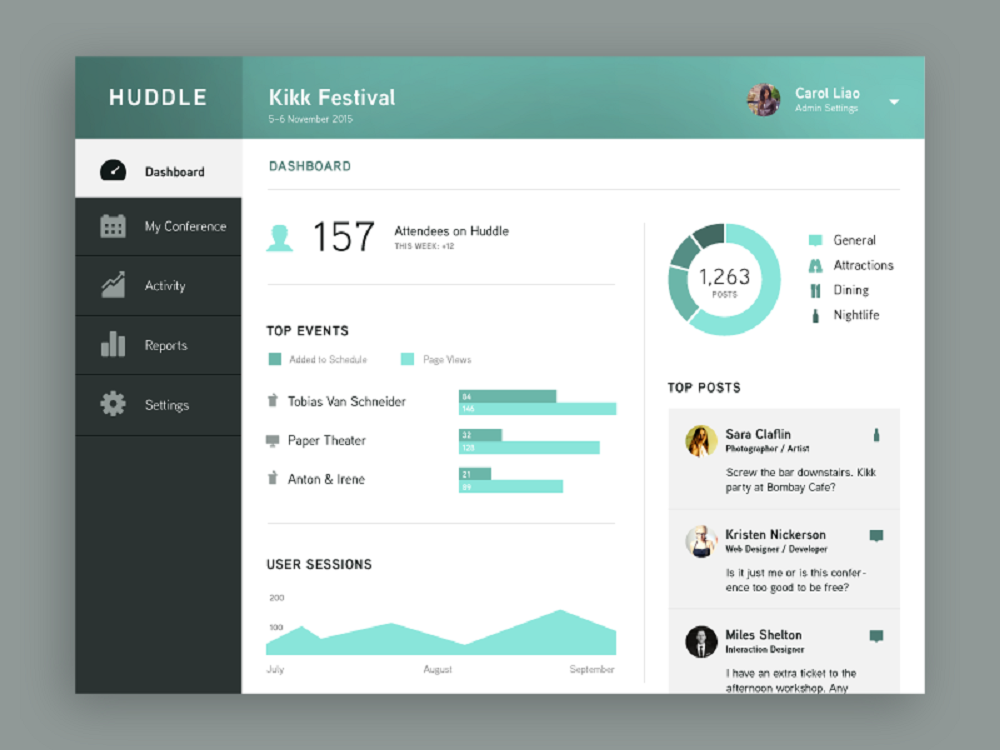 The main benefits of Huddle are its tools for enhancing collaboration experience, project management functionalities, support for mobile users, and compatibility with widely used applications. Here are more details:
Unhindered Collaboration
Huddle allows users to smoothly interact, connect, and collaborate with other people in their organization, even with the person outside their network. That is because unhindered collaboration is one of the system's major features. This means that it makes collaboration a simple but highly secured process. It also helps everyone in being kept on the same page through the synchronization of all workers with the latest versions of the documents. Users can see the people that access and use their documents too. Moreover, there's a feature for managing team permissions in order to determine the people who can edit, share, and view the files such as documents.
Project Management Tools
Huddle provides simpler ways of managing, controlling, and creating resources, people, and projects. The system ensures that users will find it easier and faster to manage their tasks, share their files, and communicate with their team members. Thanks to this, a greater level of efficiency is achieved and better results are delivered.
Mobile Support
Employees working in the field or anywhere else away from the office can utilize Huddle for keeping in touch with everyone. Regardless of where the users are, they are still able to view the most updated version of the documents. They can also communicate and even collaborate with their teammates while away.
Compatibility with MS Office and Google for Work applications
Furthermore, Huddle is designed to be compatible with working with Google for Work and Microsoft Office applications. This provides users with added familiarity and flexibility they can use for consistently delivering impressive day to day works.