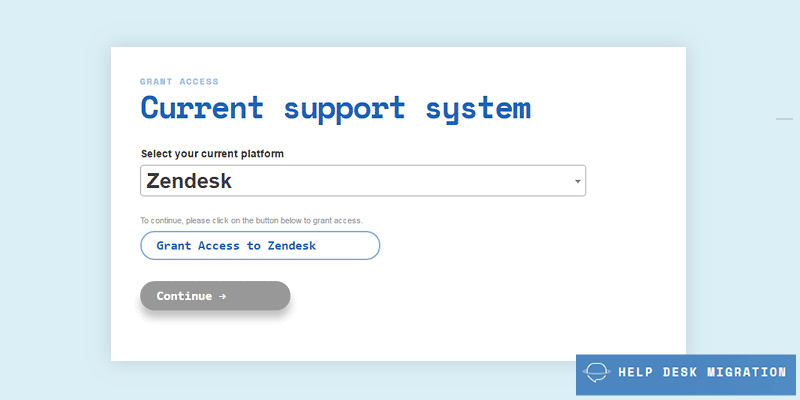 Help Desk Migration offers a fully automated, fast, and simple way to migrate your data from your existing help system to a new application. You can opt to do this if your existing product is outdated, does not offer the required features, is too costly, doesn't suit your business needs, or other reasons.
Help Desk Migration supports more than 30 popular help desk solutions and you don't need deep programming skills or set up separate platforms to migrate your data. The process is simple and you only need to name your existing program and the tool to which you wish to shift your data, and click on the migrate button.
You can opt for the fully automated process or customize select elements to move only the data you need. Choose what you wish to migrate and easily map the required fields. Before the migration, you can run a risk-free preview at no cost. This enables you to view the probable results and decide if you need to make any changes.
If you are happy with the preview results, you can opt for the complete migration. During the migration procedure, your current help desk platform will continue to work and you can quickly shift over to the new system after the migration is completed.