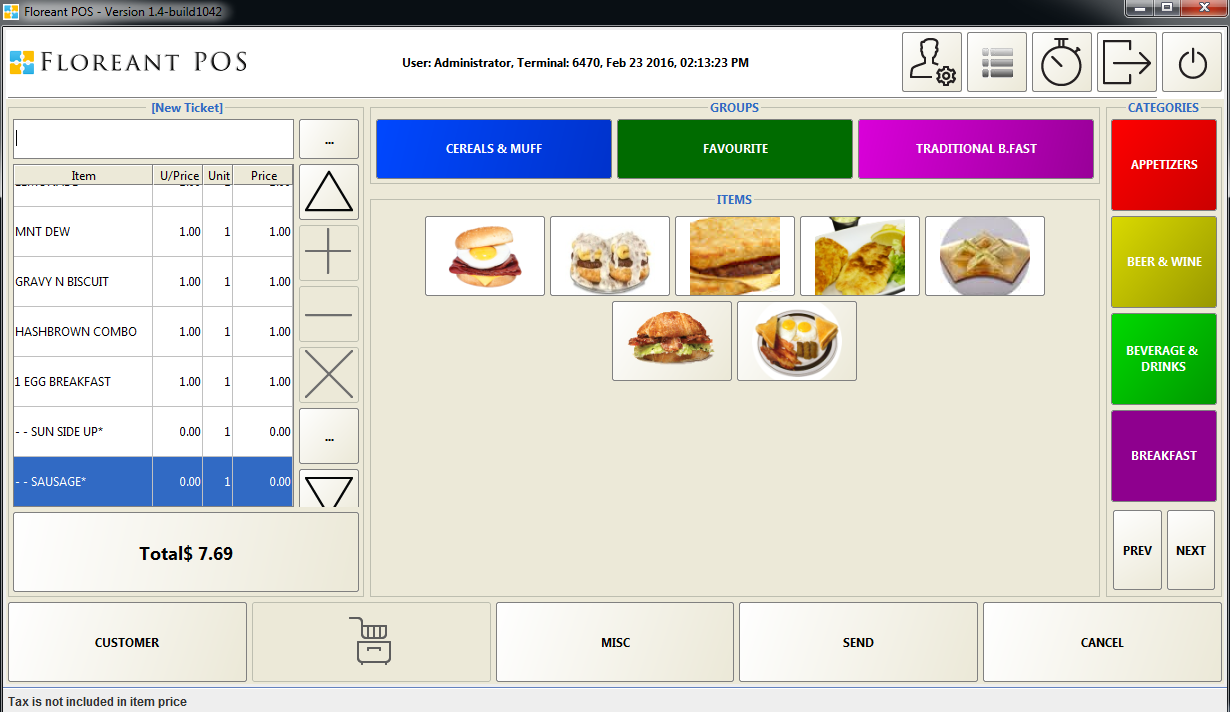 The main benefits of Floreant POS are its free and open platform, easy setup, and user-friendly tools and features. Read on to understand further.
Floreant POS is a free and open system, which makes it an ideal solution if you have a tight budget. Even the succeeding updates can be delivered to you without a charge. It is a stable system that eliminates the occurrence of crashes and glitches. Compared to other systems that require complex installation processes, Floreant POS only needs you to extract files after downloading so you can begin using it as a POS app.
Its user-friendly interface makes it easy to use. It supports Java configuration even on devices with low specifications, allowing you to turn the system into a mobile POS app. The software supports various dashboards for various employee types. It customizes user access and permissions and also logs user activities, for instance, the amounts drawn out from your cash drawer.
For restaurants, Floreant POS makes the workflow simple. After keying in the orders, cooking instructions are then sent out to the kitchen, avoiding order mix-ups and ensuring the meeting of customers' specific needs. Kitchen wastage is also tracked by the system. For bars, the software can track orders and name them to make them easily recognizable.
You can also accept different types of payments through cash terminals that are linked with Floreant POS. Receive partial payments, magnetic cards, calculate discounts, and accept coupons and gift cards. Floreant POS also helps you keep in line with tax rules. Besides, it is equipped with management data system reports to save you from manual computation and generation of your reports.
Floreant POS can also be linked with multiple printers. Finally, it offers you high control of how the system should operate. You may request to modify some features like language and user interface and add some plug-ins to the system. However, these features are accessible for paid plans only.