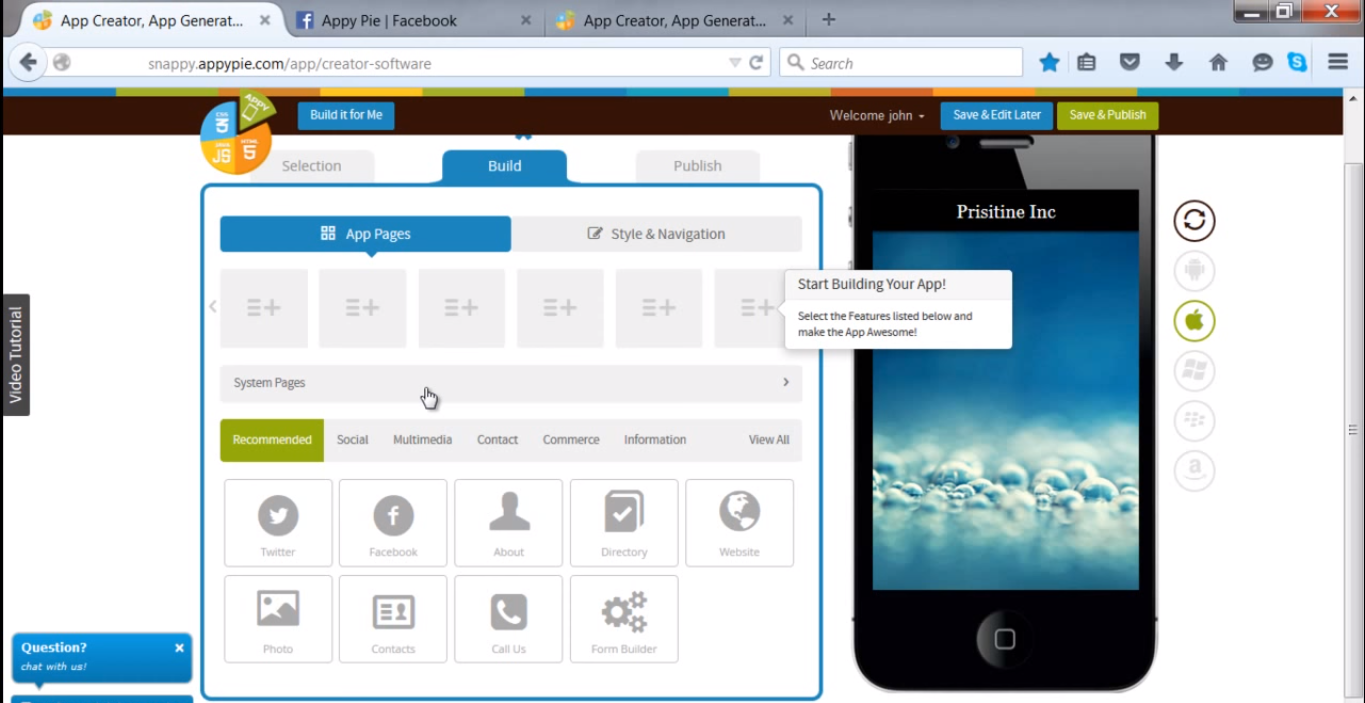 The main benefits of Appy Pie are its simple interface, customizations, and mobile support.  Individuals can create apps easily without having to learn to code.  Here are more details on its benefits:
Simple Interface
Appy Pie's main pull is that it renders a highly-functional app building platform into a simple package with easy controls. With a drag-and-drop and point-and-click interface, it allows users to save time and money on learning how to code and just jump into app creation right away.
Get Creative
Appy Pie is simple to use but it is remarkably versatile enough for an individual to create complex yet thoughtful app designs. Entrepreneurs and their staff can add features and further customize their app with their creativity as their limit. One can add contact forms and even add an appointment scheduler in them. Appy Pie also allows users to have QR codes in their apps and have a one-touch calling feature. This makes it easy for customers to transact with your business. Furthermore, you can display your products and services on a shopping cart interface in the app you created. With that, you and your customers can process orders with ease.
Publish
Appy Pie has a free marketplace where app creators can publish their apps with no charge. Appy Pie users can also publish their apps on iTunes and Google Play for a reasonable price. With Appy Pie, you can create professional-looking apps without the hassles that come with creating apps from just messy strings of code.