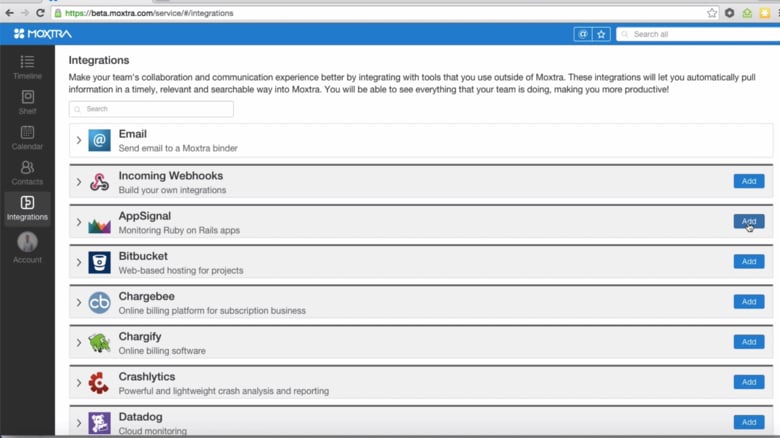 The main benefits of Moxtra are its rich collaboration features, ease of use, and great integrations. Here are the details:
Moxtra is a mobile collaboration application that is so intuitive and powerful. It can perform operations that you would normally do with a desktop or laptop but only through your mobile devices which makes it easier for you and your team especially when you are on the go. It acts as a hub where information is stored, can be shared, and can be organized into projects. This basically cuts down the time teams usually spend by switching apps and devices. With Moxtra, everybody will be updated.
There are rich features offered for collaboration. You can choose to have voice chats or text chats. You can even share videos, photos, and other files through the interface. Also, you can add voice and graphic annotations to files which can make comments and notes easily understandable. Conversations in Moxtra are synchronized. All conversation boxes will be updated for all team members. Also, files relevant to projects and teams will be organized into a binder. You will have the full history of conversations, tasks, contents and even annotations for future reference.
Another cool thing about Moxtra is that you can record video screen clippings using your voice. This hands-free operation makes editing and commenting easier. You can instantly share these clips with team members and actions can be made.
Moxtra can be integrated with many external services. This means you will not have trouble using it with apps such as PayPal, Hubspot, Salesforce, JIRA, and Dropbox among many others.