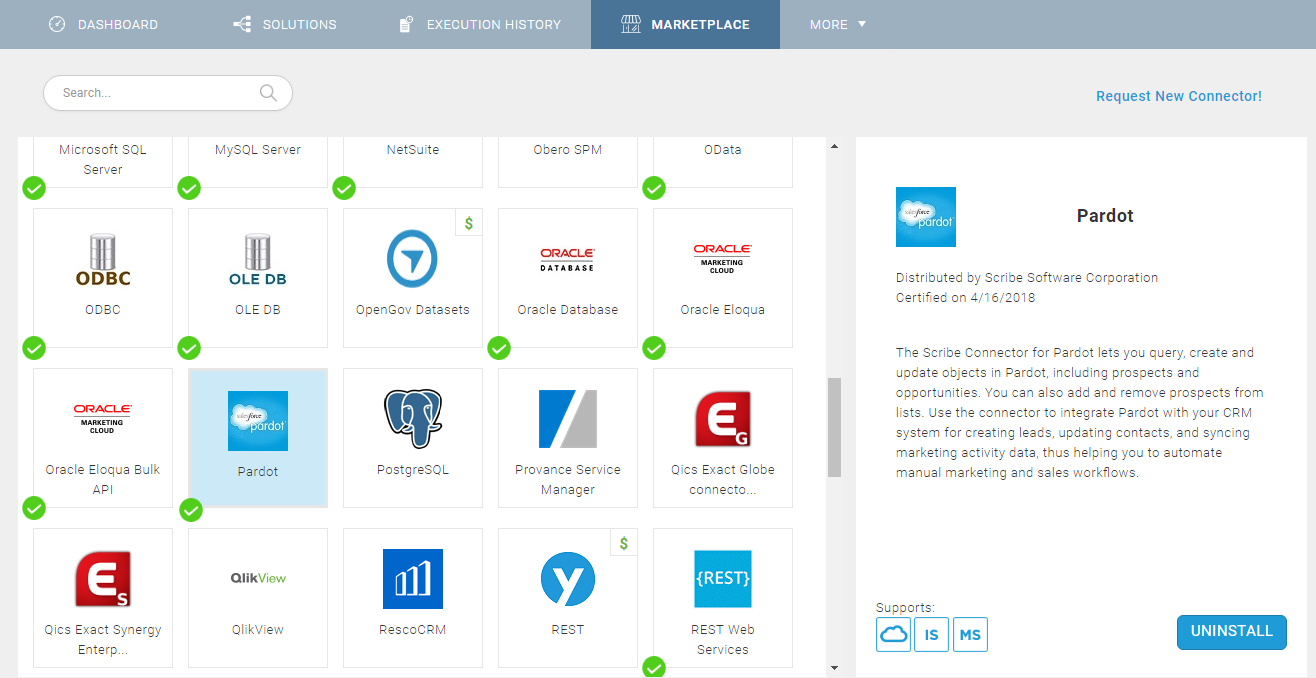 The main benefits of Scribe Online are its wide array of capabilities and features for all your integration needs, its replication capability, Scribe Insight feature, and a graphical user interface. Here are more details:
All-in-one Solution
Scribe online comes with management console as well as collaboration features in a self-documenting interface designed to streamline integrations related processes. Whether you need to load text files or sync data across several different platforms, this solution has got all your cloud integration needs covered. As such, you do not need to purchase several different systems and tools in order to implement complicated processes.
Replication and Migration Services
Among the highlights of this platform are the replication and migration services. With Scribe Online's replication services, users will be able to copy any cloud-based data and put it on an on-premise DB in a breeze. The migration services, on the other hand, help users load, extract and transfer data from one app to another in a more efficient manner. These capabilities help users save money and time from creating integrations as well as from custom coding.
Scribe Insight Feature and Graphical UI
Scribe Insight solution is an on-premise integration platform that helps businesses connect their back and front office business apps with ready-to-use business connectors. It also features a graphical UI and a template library for creating custom integrations. The platform does not require any coding experience so even those who are not developers by profession can use the platform.