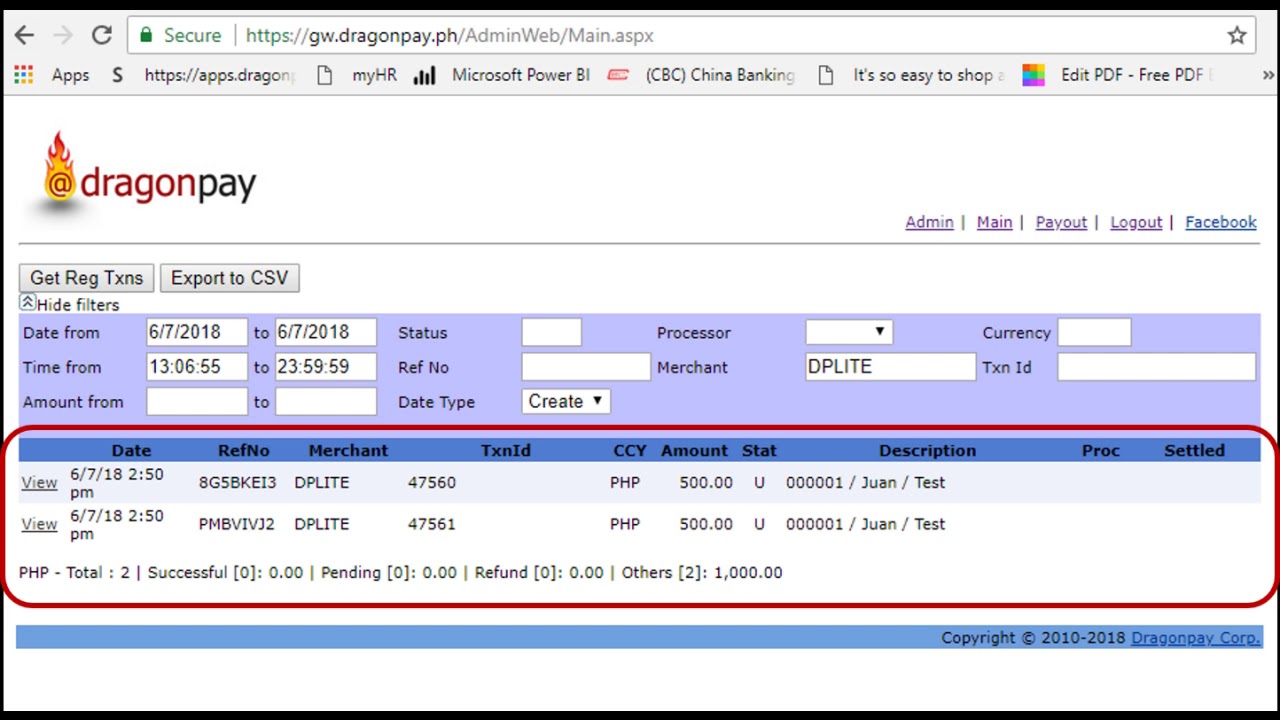 The main benefits of Dragonpay are its assistance in reaching customers who have no bank accounts, security, and merchant-friendly fixed pricing scheme. Dragonpay is useful in countries like the Philippines where most people have to use cash as they do not have bank accounts or credit cards. This proves beneficial for online merchants who are at risk of losing a huge number of customers who cannot make online payments. Thus, the software is useful for both merchants and customers.
The following payment modes can be used via Dragonpay:
Online Banking
Dragonpay allows people to make payments via bank account and money will be deducted from their accounts instantly.
Over-The-Counter (OTC) Banking
The platform lets you pay at the counter of a local bank branch and the merchant is notified once payment is done.
OTC Non-Bank
If you cannot go to a bank's branch, you can make your payment in cash at a retail store.
Here is the list of benefits of Dragonpay:
Secure transaction is assured, as customers do not have to disclose details of their credit card while merchants are saved from credit card frauds. The no cash-back policy ensures guaranteed payments to merchants.
Merchants get a high profit as they do not have to give a fixed percentage to Dragonpay for their total sales. The merchant-friendly pricing is ensured by taking a fixed fee for every transaction.