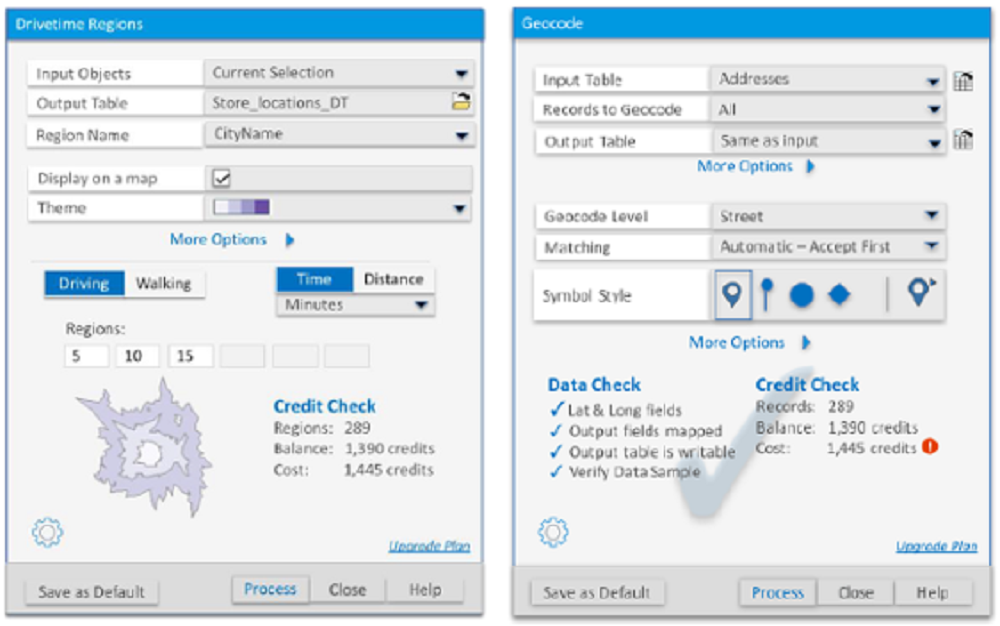 The main benefits of Mapinfo Pro are its features and capabilities for GIS-related tasks, interactive and intuitive operation, its aid in speeding up work, and raster GIS analysis feature. Here are more details:
Comprehensive GIS solution
Mapinfo Pro provides users with the freedom to easily manage tasks, find prospects, and enhance networks. With its suite of unique features, location and GIS analytics become easier. It also features customizable keyboard shortcuts, common task automation, a ribbon that can be tailored for personalized tabs and groups, and the capability to build custom solutions through MapBasic. Maps can be shared intelligently as well and it can easily join data, analytics, and base maps to obtain insights that are not achievable by mere spreadsheets and charts.
Easy to use
Mapinfo Pro is easy to use, intuitive and interactive thanks to its ribbon-based navigation, instant feedback support from gallery controls, rollover display, and quick-click dropdowns. Because of this, users won't have to be tech experts to properly operate the system. These features are also responsible for allowing easy and fast creation of thematic maps.
Accelerates work
With its flexible visualization options, users are able to finish their tasks faster since legends, themes, and layers can be updated instantly. Data are also visualized a lot faster with the aid of the system.
Raster GIS analysis
Using the raster GIS analysis enables users to save time by helping them quickly analyze markets, combine values, and pinpoint opportunities. Mapinfo Pro also allows users to mark the exact boundaries they need to gain social demographics for useful postcodes around the world with accuracy.