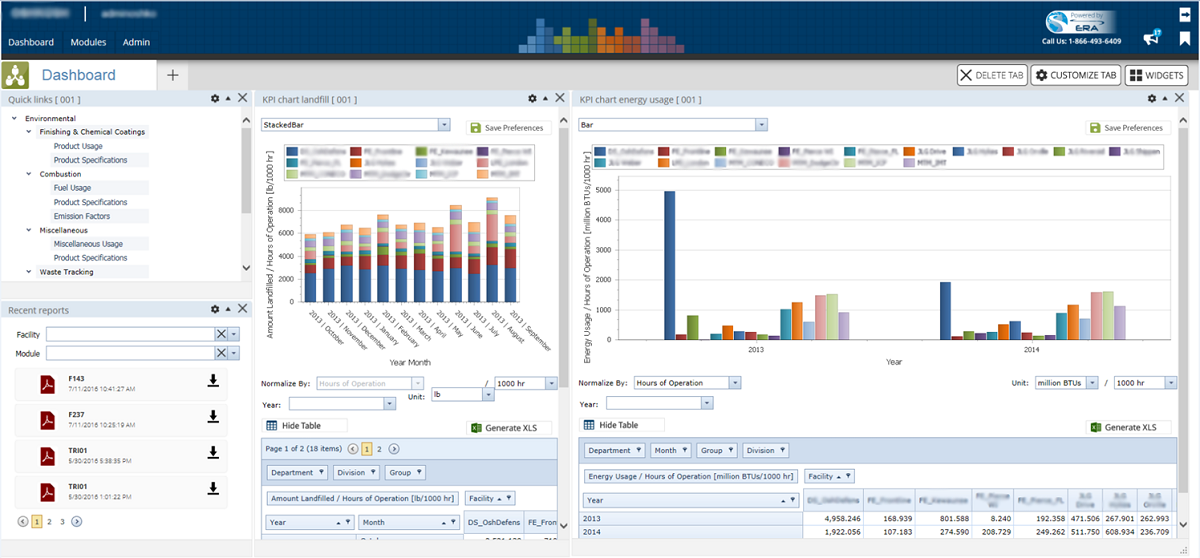 The main benefits of ERA are its comprehensive environment, health, and safety solutions, its unified platform, emission tracking capabilities, advanced facility modeling and customization features, and great integrations. Here are more details:
Comprehensive EH&S Solution
ERA is the only EH&S or environment, health, and safety software available in the market that offers users complete control, customization, as well as insight to their EH&S performance. Businesses can get their own dedicated and adept environmental specialist to deliver constant and reliable assistance, support, and consulting. The ERA environmental scientist and professionals handle all implementation while the software seamlessly integrates each facet of environmental compliance and performance.
Unified Platform, Equipment Emissions Tracking, and Advanced Facility Modeling & Customization Features
ERA comes with a broad array of capabilities and features. It provides a unified platform which allows users to get valuable and actionable insight into their business environmental performance and reduces the EH&S overhead. Furthermore, users can track the emission from any of their equipment of processes. Powerful and advanced facility modeling, as well as customization features, are also available, making it possible to define the precise parameters so you can generate accurate reports. Users can also track Key Performance Indicators and benchmark with the use of the platform's advanced executive dashboard.
Integrations
The platform comes with an integrated set-up so users can upload to e-reporting tools for National Emission Inventory, Health and Safety, Tier II, TRI, and STEERs with ease. Aside from that, the platform offers hundreds of built-in reports which can be tailored to meet business requirements and needs.