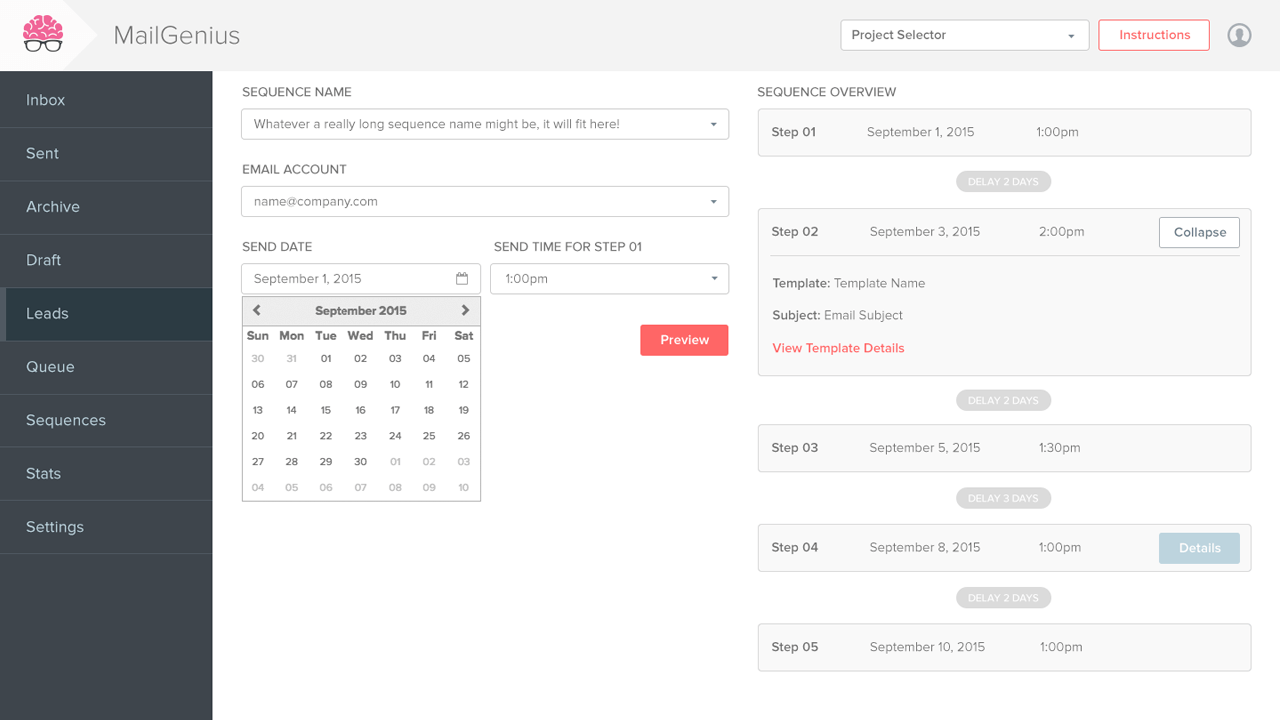 The main benefits of LeadGenius are its capabilities that help users reach out to their target audience easily and effectively, ability to create a targeted account lists, enrich your contact information, implement personalized marketing strategies, and the A/B testing functionality. Here are more details:
Reach Out to the Target Audience Easily and Effectively
LeadGenius provides powerful customer data research technology, a huge database of up-to-date, reliable and verified information, as well as professional researchers. All of these are brought together in one platform to offer companies the best way to connect with organizations and enterprises that are in need of their services and products.
Create Targeted Account Lists
If you are looking forward to creating a very targeted account lists without spending too much time and effort, LeadGenius can be an ideal solution. The platform uses human intelligence, its own data, as well as the data sourced from over 40 million business directories, government registries, commercial websites, and social networks to give its users the ability to do that in just a matter of days.
Enrich your Contact Information
In addition, LeadGenius can help you bolster your marketing and CRM automation systems with valuable and relevant data. The platform is developed to help enrich the user's contact information based on the metrics that they set such as demographics, location, company, and more. Since the platform is using human intelligence, you can also guarantee that the data you get is verified.
Personalized Marketing Strategies
The ability to send ultra-personalized email strategies and efforts is another noteworthy thing about LeadGenius. The software is equipped with integrated outreach functionality which allows users to make communication with the prospects more personal. Also, the system can also sort and assess the recipient's responses so you can respond to them intelligently.
A/B Testing Functionality
LeadGenius also comes with A/B testing functionality. With this feature, you can determine the performance of your marketing campaign in real-world settings prior to actually launching them.