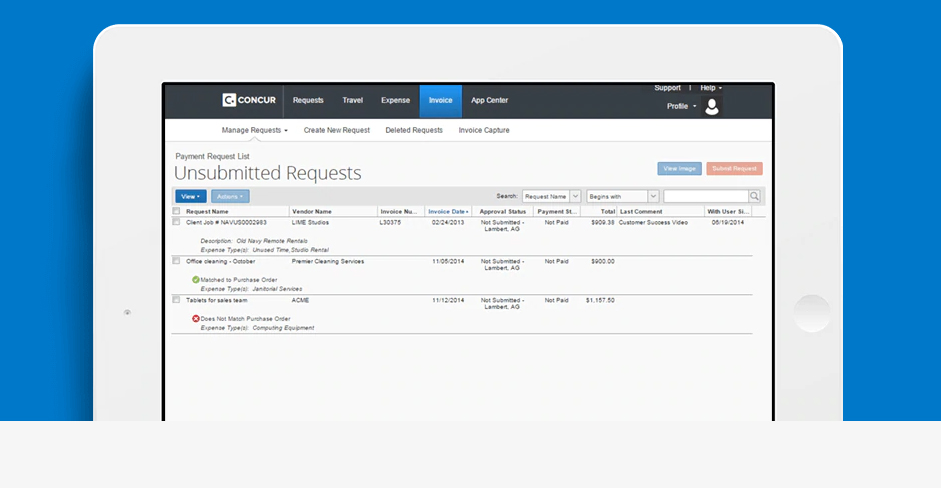 The main benefits of Concur are its general usability, security and flexibility. These are the core benefits to expect when you implement Concur:
Concur makes it easy to approve or disapprove expenses via manager access. You can also take pictures of expense receipts or book your travel from anywhere, any time. Meanwhile, it helps you create reports using receipts or create your expenses report with the help of 25 templates.
The app provides safe online transactions using remote wipe capabilities and data encryption. It also has a broad inventory of travel suppliers. These data are available and easily integrated into your accounting software or ERP to process your budget or expense faster.
Likewise, the software can incorporate electronic receipts of airlines, restaurants, hotels, and transportation providers, allowing you to save time on expense reporting and supports automated vendor payments, like checks, credit cards, and ACH. It also has a supplier self-portal that allows vendors to check payments and invoices. Concur is also accessible via mobile.