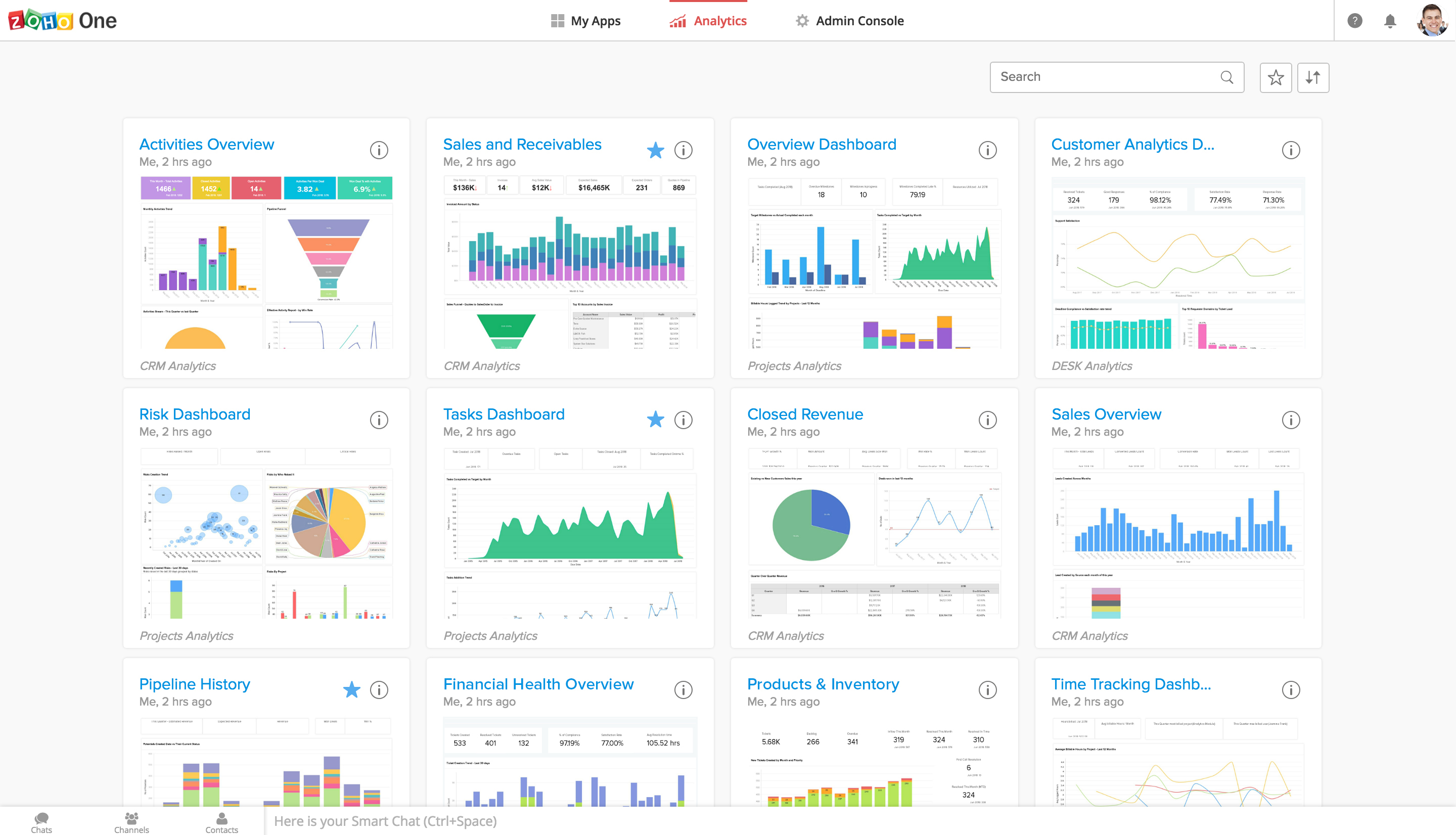 The main benefits of Zoho One are its extensive feature set, customizations and scalability.  Here are the details:
Access to more than 35 applications
The software is equipped with over thirty-five applications that help businesses advertise their services and products, boost their sales, and handle their back-end processes. Hence, it is considered as an all-in-one solution for businesses.
One of the best things about this software is that it supports communication between customers and/or members of the same company department. The seamless communication helps in creating a smooth workflow.
The software is also connected with many other applications, creating an ecosystem of extensions and customizable apps.
Integrated operations
Zoho One brings a plethora of applications that allow different individuals and teams to collaborate and communicate with each other. Everyone in the organization or company can, therefore, get timely and accurate information, making workflows smoother and efficient. Moreover, since each department can connect with each other in a seamless manner using only this affordable application, there will be no need for more IT expenditures. So the expenses will also be reduced.
It allows different users to have access to Zoho features using a single account
Zoho One enables different users, from rank-and-file to management employees, to access data on their laptops, desktops, and even on their mobile phones using only a single account. Hence, administrators and company owners can keep tight control over their business security policies and data. It also makes accessing the platform's feature easier and more efficient.