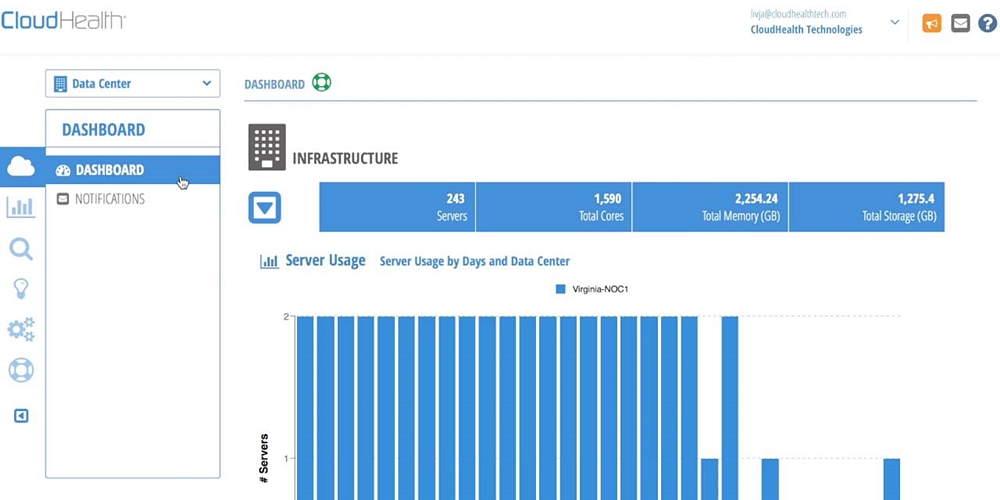 The main benefits of CloudHealth are the increased visibility through collected data, workflow automation, and policy management, and enhanced governance with authorizations and approvals.
CloudHealth offers data collection capability that gathers and manages data in a centralized location, whether it came from multi-cloud, public, or hybrid infrastructure. It has open APIs that lets data collection from cloud-hosted services such as Google, AWS, and Azure. These data are collected through agent-based and agentless collectors that are deployed to local or hosted systems.
CloudHealth even allows users to organize infrastructure assets so they can be evaluated accurately. They can assign labels or tags based on roles, department products, etc. for better management. CloudHealth has Perspectives tool that users can use to assess data to see if they're aligned with business goals, metrics, and requirements. Besides that, the software produces reports to help your team analyze the spending, performance, security, inventory, and availability of infrastructure. Users can even drill down the report to know the issues and find the root cause of why they occur.
To enhance usage, security, performance, and availability of the infrastructure, reduce the cost, and prevent risks, the software has optimization functionality that allows you to refine infrastructure and consistently get your strategies ready. And since CloudHealth monitors your infrastructure, it can offer recommendations to know which areas need improvement. All the insights you acquire can be translated into actions as well.
Workflow automation and policy management are accessible in CloudHealth. They help streamline the governance and management of your infrastructure. All manual processes can be eliminated with this functionality, allowing you to save time and perform actions speedily. While you set up an automated and policy-driven workflow, you can also make authorization and approval in which alerts and notifications are sent out to the right persons, and the changes in the infrastructure automatically implemented.