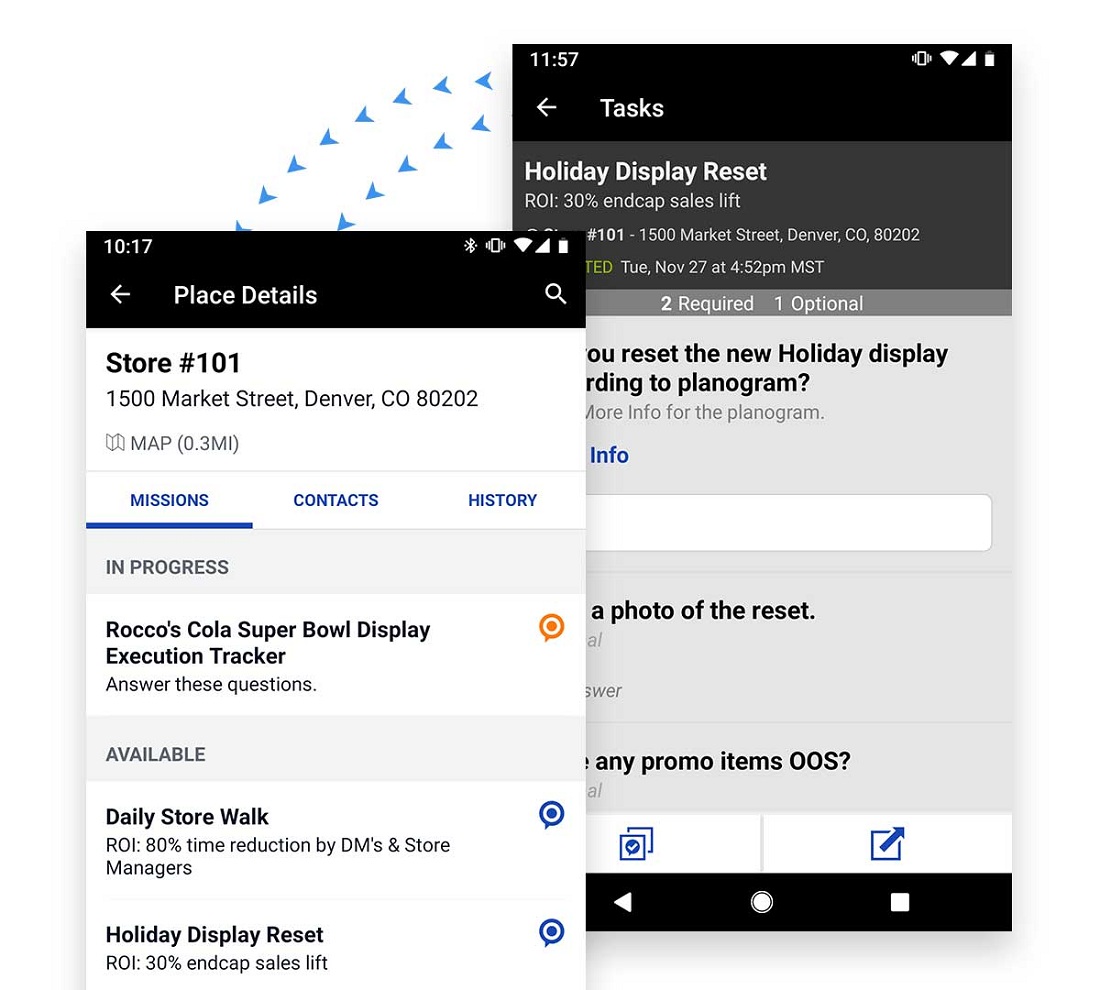 The main benefits of GoSpotCheck are its tools for creating intelligent forms, features for gathering real-time data, and advanced analytics functions. Here are more details:
Smart Form Creation Tools
First of all, users will be building smart forms. They're presented with unlimited options for configurations, allowing them to tailor forms to fit different types of tasks. They can add references and context and then schedule their distribution. Users are also given the option to update them when necessary to cope with changing situations.
Real-time Data Collection
Data gathering is done in real-time using responses gained from the agents in the field. Collected data is quickly being analyzed by mobile reporting feature and the system's dashboard. Each form is marked with geotags and timestamps, giving users enhanced visibility. Not only that, but marks are also effective for better tracking and management of all forms.
Advanced Analysis
GoSpotCheck is equipped with advanced analytics feature that seamlessly processes information while observing business rules and filters. Results and reports can be customized according to the team, region, or product to better determine performance and efficiency. Data can be sourced or incorporated from the outside. Likewise, reports can also be exported or shared through different formats.