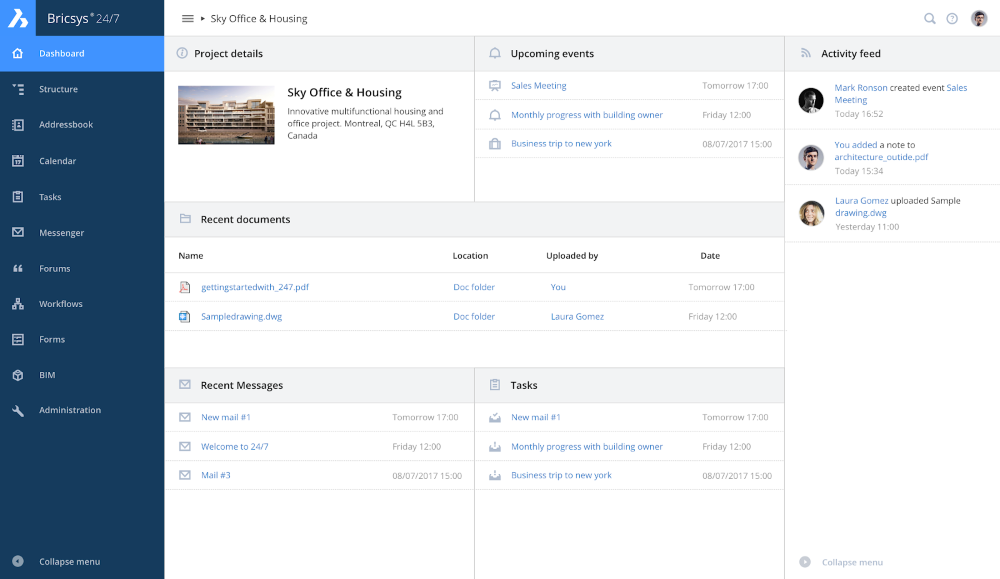 The main benefits of BricsCAD are its intuitively tabbed interface, its streamlined workflow, and its drawing explorer.
BricsCAD is user-friendly because of an interface that is intuitively tabbed, as well as a clean layout and toolbars that are fully customizable. Accessing the main tools and navigating through drawings are made easy by the distinctive ribbon that the interface presents.
A user's workflow is streamlined, thanks to the software's expanded BIM add-in. This also empowers users and allows them to craft Information Modeling to their computer. The workflow is expedited by the QuadTM cursor and the context-sensitive Quad Cursor, which detects what dimension is being used and adjusts the commands to what the user needs.
As a CAD system, BricsCAD is unique as all design functions are based on the file format .dwg. 3D direct solid modeling is also accomplished by a geometric constraints solver that uses tools that are robust and flexible. A user's design intent is maintained by the 3D direct editing features, making the process quick and hassle-free. Whether the ACIS solid geometry is imported or made in BricsCAD, all the 3D direct modeling functions still work.
Object definitions' every aspect can be viewed, as well as implemented across drawings that are opened. This is thanks to the drawing explorer, which is the command center when it comes to drawing. Drawings can be navigated to and viewed in favorite folders, and blocks can be inserted even if the source drawing is not open. Entities can be scaled, rotated, moved, or mirrored along the axis or plane, thanks to the manipulator widget that comes with BrisCAD. Position control can be precise thanks to the software's dynamic dimension input.