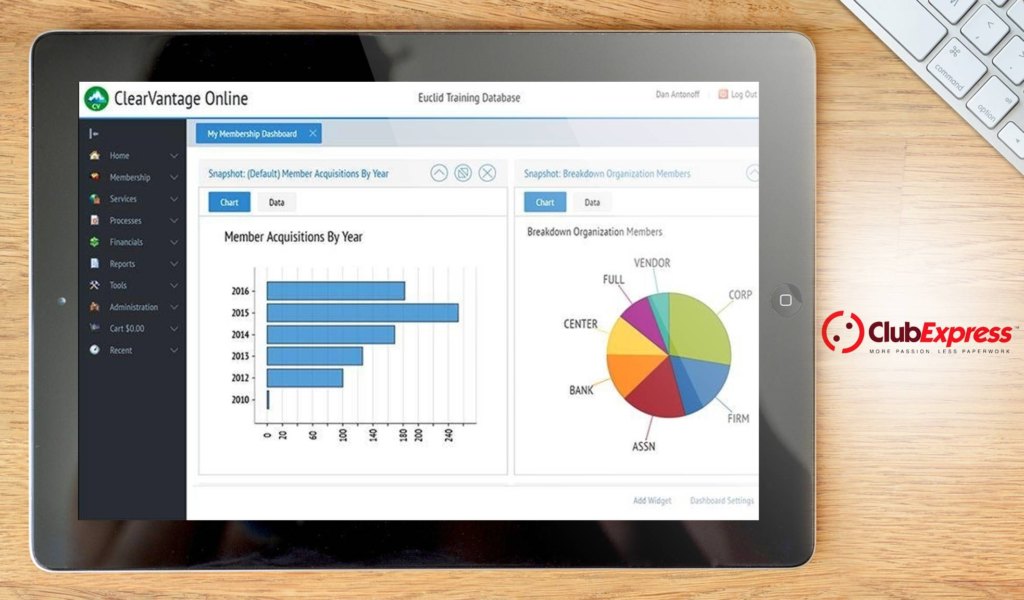 The main benefits of ClubExpress are its set of powerful tools, user-friendly, and security. Here are the details:
ClubExpress allows you to manage your club efficiently whether you have less than 50 or tens of thousands of members. Efficient club management on a daily basis is made simple for both administrators and members. This is done through fast and powerful automation. Membership lists can be sorted out easily through different parameters. Non-members who show interest can also be sorted into another category. Fostering interests and engagement of these two main groups becomes easier as you will be able to customize communications for each of them. May these communications be email marketing or an online survey form.
Administrators also enjoy the capabilities of setting up discussion forums and blogs. In this manner, they will be able to keep interests up and engagement lively through back-and-forth discussions on select club issues and even other topics. Connectivity throughout the community is therefore strengthened when these features are employed well. These are fitted with configuration tools that could make your forum your very own. Of course, more traditional features are also included like email customization, distribution lists, and even have different types of formats for email. You can customize emails with links and images among many things.
Clubs usually are not "just online" in nature. ClubExpress understands this and thus offers an event management feature. This makes handling club events easier. Online registration and membership are also supported thus everything remain in one single platform. If you are ready to make your club management easier, the powerful yet easy-to-use tools of ClubExpress may be right for you.