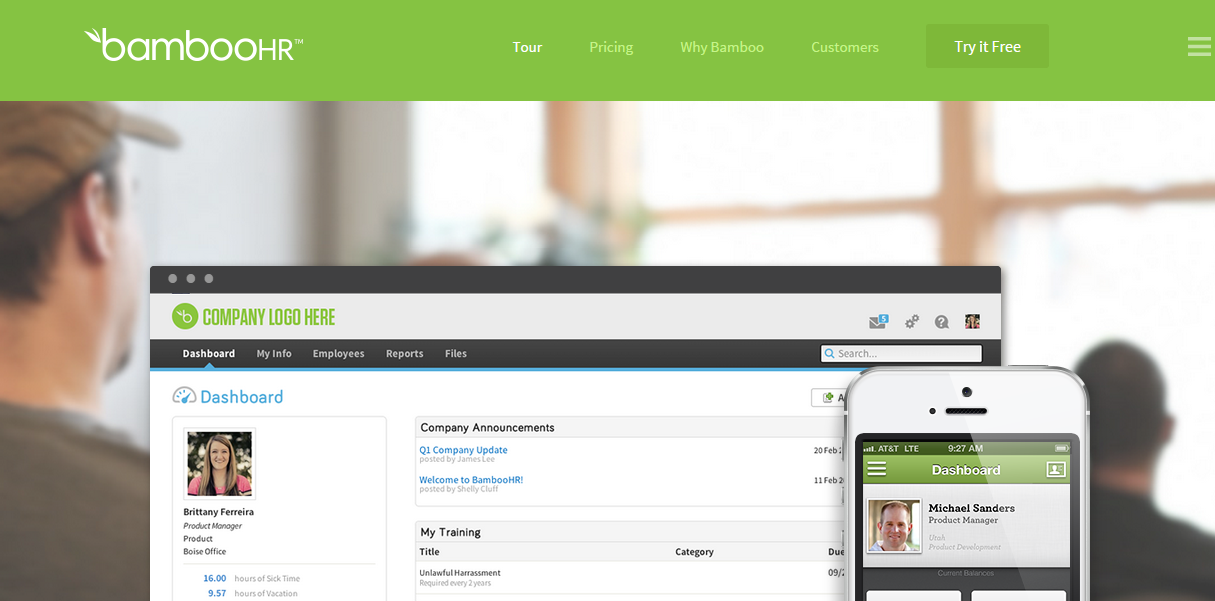 Among the key benefits of using BambooHR is in streamlining the HR process, which means cutting short the cycle to onboard new talents to get your business in tip-top shape fast. Here are more details:
BambooHR makes it easy to hire and manage employees with its optional applicant tracking system. It shows job openings in a separate tab, where you can view all applications, applicant leads, and select/eliminate applications as they pour in. You can also add new job openings with relevant info such as title, salary, contract type etc. To do this, you can use either the filtered dropdown menu or the system's special text editor to add a longer description. Once the list is ready, you can share it on all social networks and popular job boards to inform applicants about the available job.
Easy onboarding for new employees
Among the many advantages we cite in our BambooHR reviews is that it helps you easily manage new hires as well. They receive an email containing training info as well as access to all corporate documents and system files that are relevant to them. This helps to save the manager's time as the new hire can import their personal info to the system, and make connections with the other employees. Another benefit is they can participate in all discussions, training, and events by logging into the system.
Role-based access to data and information
Following the rules of conventional HR management, BambooHR offers role-based access to information. This is done by managers and administrators who have the authority to delegate competence to other users. The senior personnel can create employee profiles and insert all relevant info in their portfolios. The Employee section is located next to the Job Opening section and is included in a list of other tabs such as Reports, Files, and My Info. In short, you can utilize the same attractive dashboard to use your account and manage corporate activities. In BambooHR reviews here you'll find more info about the app's capabilities.