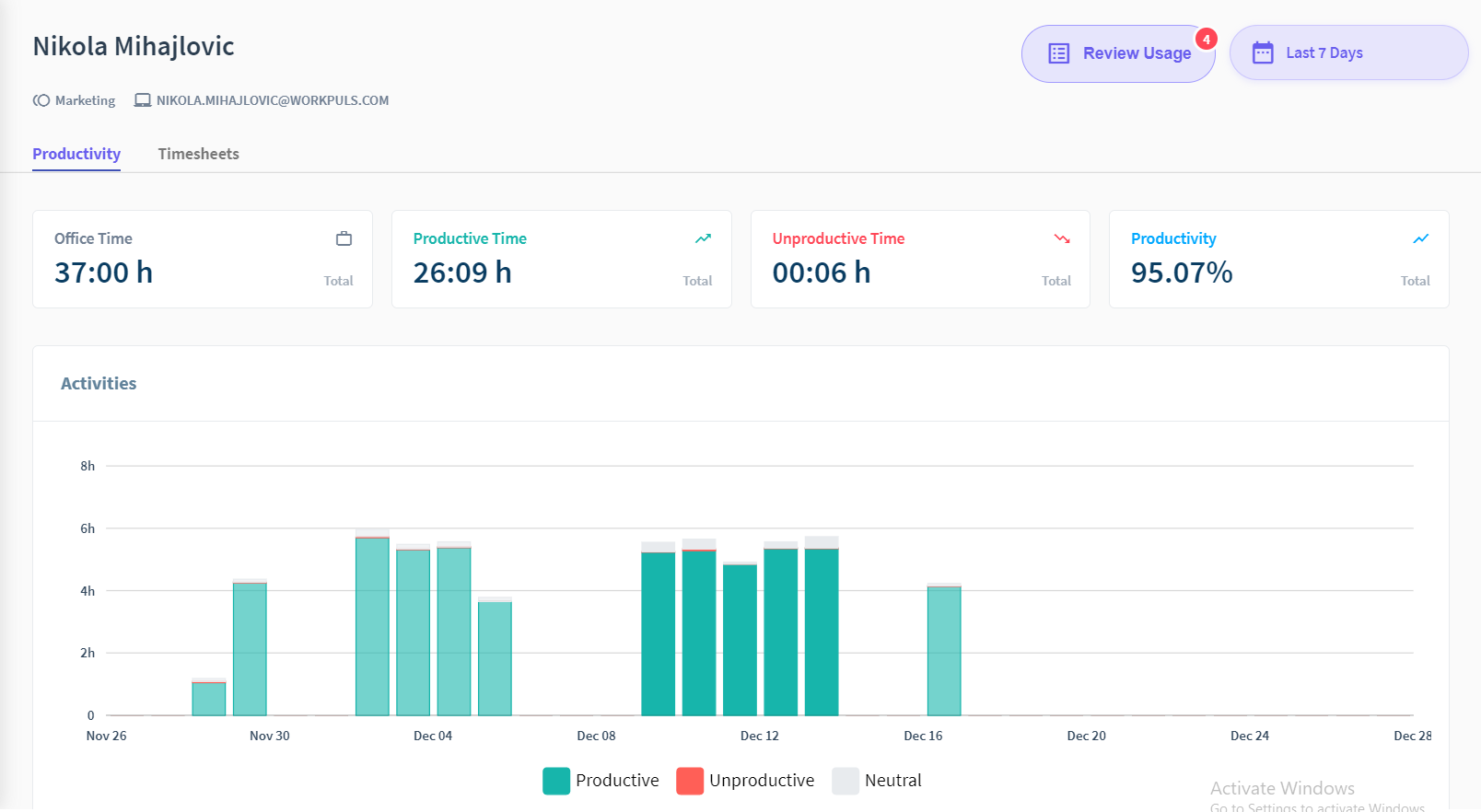 Workpuls is an intuitive and simple time tracking program. After setup, the app works quietly in the background on employees' computers, tracking how they spend their time on the device and preparing productivity reports. The best part is the platform is simple to set up and use for any company.
Workpuls offers automation features to accelerate and improve vital processes. You can get a real time overview of the apps and websites your employees are using at any time. Plus, you can generate daily, weekly, and monthly productivity reports. The whole tracking process is automatic and managers can get the information they need with just a few clicks.
Flexibility is important for any business. If there's one recurring benefit you'll notice in many Workpuls reviews, it is that it allows only the management to view the reports and insights by default. But management can show employees that the app is working on their computers and train them to use it according to company culture. This philosophy is also applicable to the insights provided by the platform.
Workpuls can be tailored to follow the organizational structure of any company. Management can customize the solution to get productivity reports of individual employees as well as teams. Plus, they can also customize information on what is being measured and when.