WorkPlus Reviews: Pros, Cons & Pricing of the Leading Time Tracking Software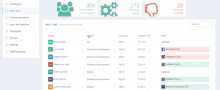 Price: $6 per month
Our Score: 84%
What is WorkPuls?

WorkPuls is an automated time tracking platform that businesses can use to get smart insights on how their employees spend their working time. Employers can get a good overview of the time usage details in their workplace and identify the causes that lead to time wastage. Plus, they can view what their employees are doing in real time, which is essential for micromanagement. The best part is the system is very intuitive and easy to use, and does not need complicated installation.

It is important for companies to ensure their employees do not waste their time on unnecessary tasks. WorkPuls enables businesses to identify their top performers as well as laggards. It also helps enterprises to identify and correct time-intensive and challenging work areas that hamper productivity.

As with other WorkPlus reviews we assess the software's benefits, pricing and technical specs to help you see if it fits your needs.
Main Features
Automatic Time Capture

Employee Database

Online Time Tracking

Screenshot Monitoring
Payroll
Offline Time Tracking

Overtime Calculation

Remote Employee Monitoring

Employee Login
Client Login
List of Benefits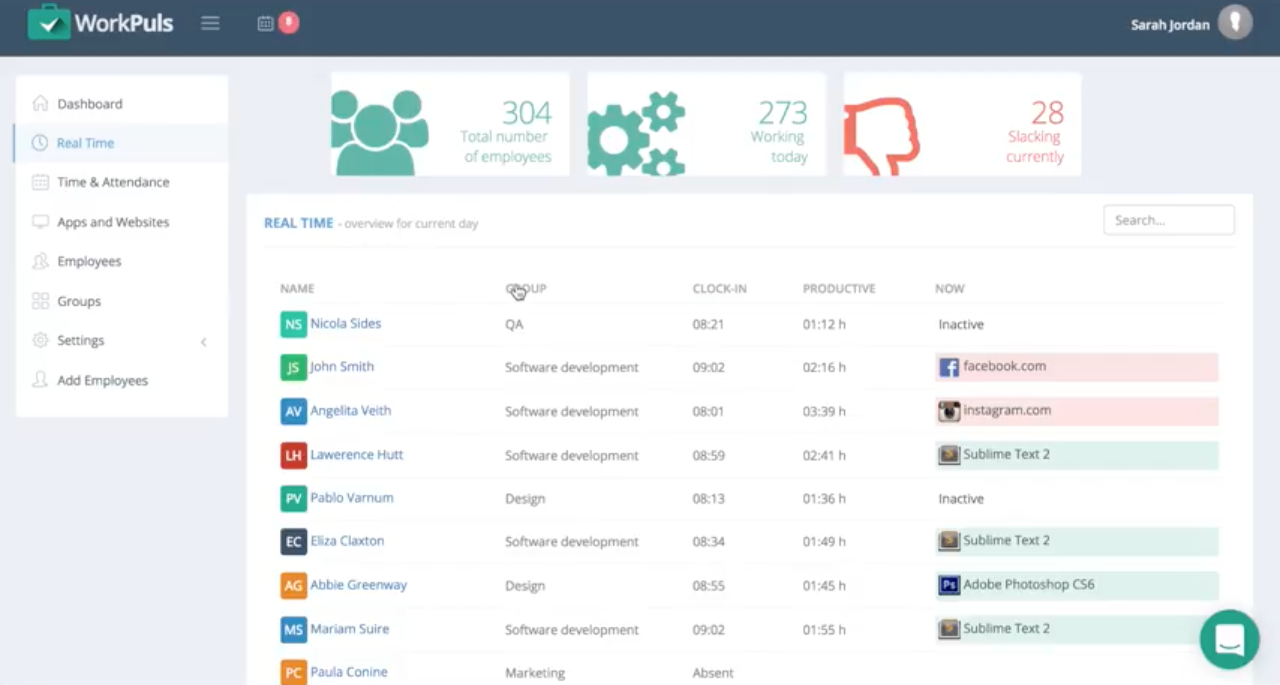 WorkPuls has been distinguished with our Great User Experience Award and Rising Star of 2017 Award: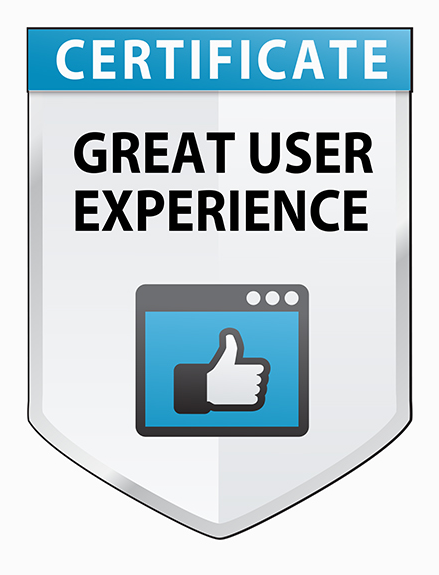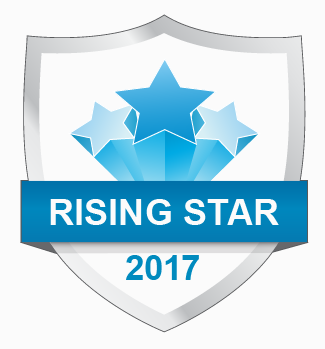 WorkPuls is an intuitive and simple time tracking program. After setup, the app works quietly in the background on employees' computers, tracking how they spend their time on the device and preparing productivity reports. The best part is the platform is simple to set up and use for any company.
WorkPuls offers automation features to accelerate and improve vital processes. You can get a real time overview of the apps and websites your employees are using at any time. Plus, you can generate daily, weekly, and monthly productivity reports. The whole tracking process is automatic and managers can get the information they need with just a few clicks.
Flexibility is important for any business. If there's one recurring benefit you'll notice in many WorkPlus reviews, it is that it allows only the management to view the reports and insights by default. But management can show employees that that the app is working on their computers and train them to use it according to company culture. This philosophy is also applicable to the insights provided by the platform.
WorkPuls can be tailored to follow the organizational structure of any company. Management can customize the solution to get productivity reports of individual employees as well as teams. Plus, they can also customize information on what is being measured and when.
Technical Specifications
Devices Supported
Geographies Served
United States
International
Australia
United Kingdom
India
Philippines
New Zeland
Pricing Model
Customer Types
Large Enterprises
Mid Size Business
Small Business
Deployment
Available Integrations
No information available.
Video
Available Support
Phone support
Email support
Live chat
Training
Software Pricing
Pricing is offered at $6 per user per month, or $57 per user for annual subscription. Contact WorkPuls for detailed pricing information.