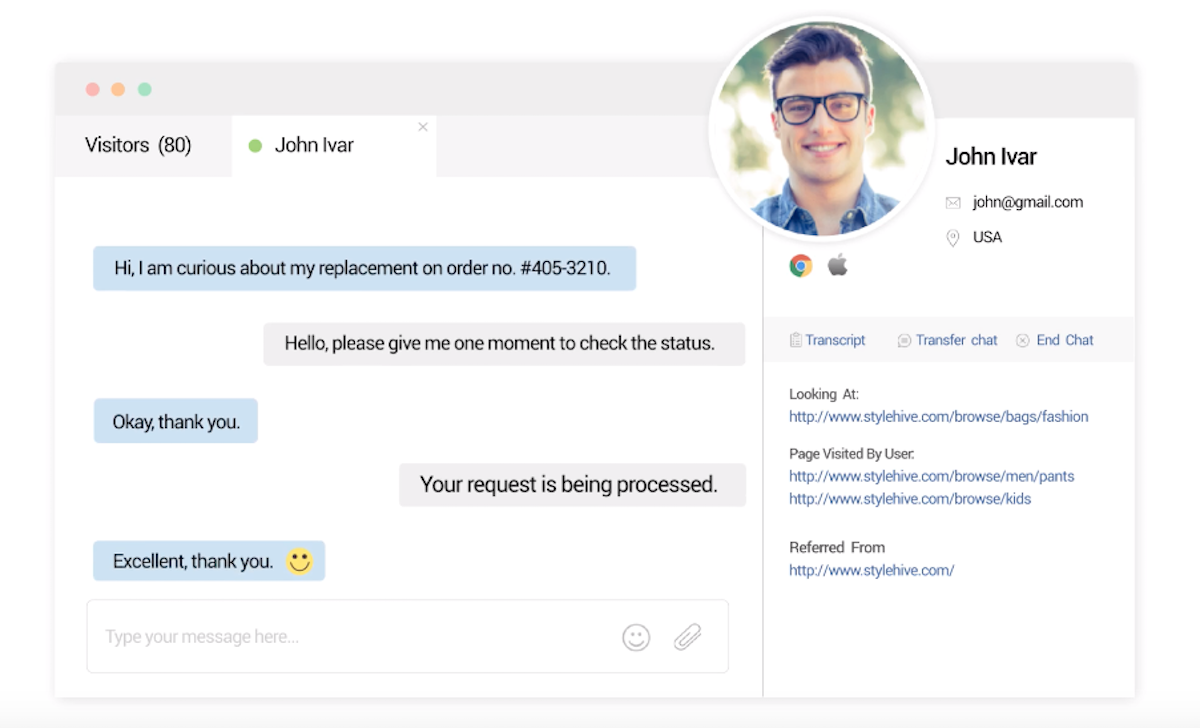 Users of ProProfs Chat primarily benefit from its speed, efficient lead capture, and overall reliability. Here are more details:
Speed
ProProfs Chat has tools and features that allow for a significantly faster reply. Its advanced design allows an agent to chat with ten customers at the same time. It also allows for canned messages that readily greets all visitors to promote engagement. Operators can chat with one another which makes it easy for concerns to be transferred from one department to the next in an instant with no waiting necessary.
Aggressive Lead Capture
ProProfs Chat has a robust chatting tool that allows agents to see what customers are typing. Through this, agents can work on customer concerns in advance. Agents can also see points and factors that a customer may be interested in. Knowing this information can equip an agent to provide solutions and suggest products with ease. Upon chat, a customer info sheet is presented with data that can be utilized to capture leads such as the customer's location, the website that referred the customer, pages visited, and the items that the customer has been looking at. The availability of such tools and data effectively gives rise to a proactive lead capture mechanism.
Reliability
ProProfs Chat has been in the business of providing live chat software for almost a decade now. This experience in the industry allowed it to develop solid tools and features that provide consistent and reliable support. With ProProfs Chat, businesses are not limited to providing support via a web browser. Agents can also engage in chat through their mobile app. It has native apps for Mac, Windows, iPads, iPhones, and Android devices. Agents can provide support wherever they are. For times when no agent is available, offline messages are recorded and can easily be replied to once an agent goes live. This way, leads can still be captured and tickets are not lost.