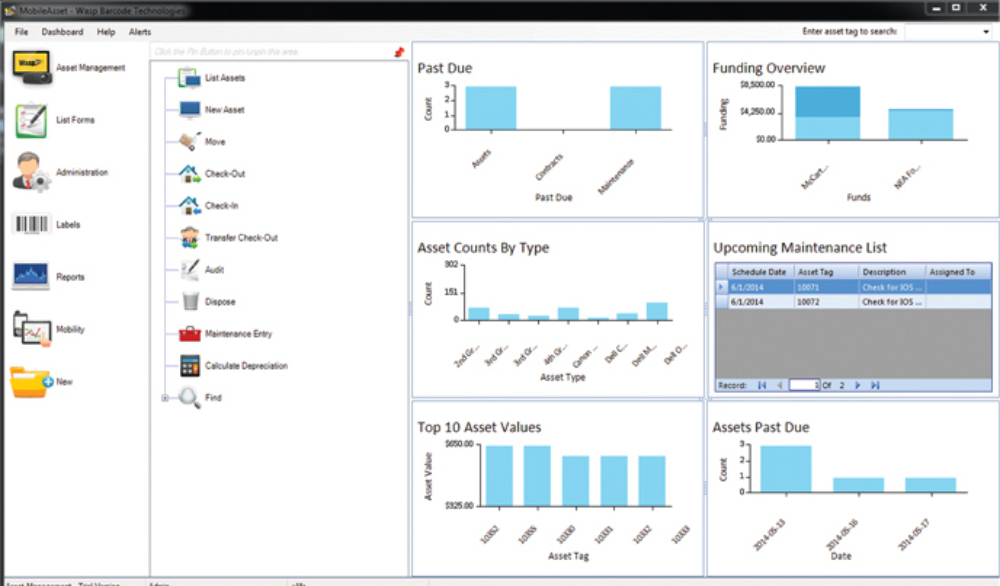 The main benefits of Wasp Barcode are its label templates, its automatic check-in and checkout features, and its ability to work on both mobile devices and desktops.
Wasp Barcode users can customize their inventory with the built-in module that gives them the ability to come up with their own shipping label designs for the items in their inventory. Label templates available to users number in the hundreds, so they are really spoiled for choice.
Inventory and sales details can be better understood with the multiple reporting formats available to Wasp Barcode users. All they need to do is to pick the reporting format that best fits their business.
Business can also expect transparency thanks to the check-in and checkout features provided for both vendors and employees. Businesses can be assured that there will be no missing items, as inventory can be tracked either through pallet, site, location, lot, date, or serial number.
Alerts and notifications don't just tell users when their inventory is at a low level. The system can also keep track of due dates, item expiry, and other features related to quality to ensure that only top-of-the-line products are sold to customers.
Wasp Barcode's standard licensing allows users to use it on one mobile device and one PC. Expansions are always available should the business need it.