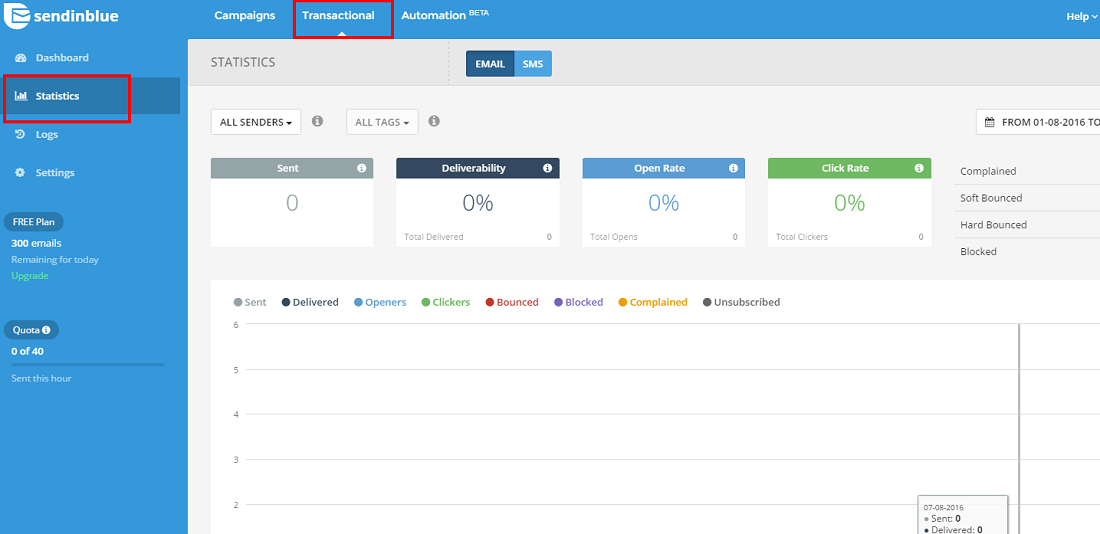 The main benefits of SendinBlue are its capabilities that allow the ease of creating newsletters, automating marketing, sending emails at the right time, advanced contact tools, optimized communications, and actionable analytics. Here are more details:
Ease of Creating Newsletters
SendinBlue helps you craft newsletters with quality content to attract the interest of your audience. Creating attractive newsletters is made easier with the platform's drag-and-drop functionality.
Marketing Automation Capabilities
The platform provides automated workflow templates the users can utilize to improve their user experience and speed up their workflow. Integrating powerful marketing automation systems with SendinBlue platform is made possible by the software's webhook feature.
Send Optimization Feature
SendinBlue comes with an algorithmic feature that chooses the right time to send your email based on your selected date. This capability optimizes the click-through and open rates of your emails. The send optimization feature uses either the previous campaign performance of your contact list or the contact's historic open times.
Advance Contact Tools
With SendinBlue, expanding your audience and boosting conversions is made easier. It helps you collect email addresses, push out forms, and embed these forms easily in the website.
Optimized Communications
Apart from helping users manage their contacts effectively, SendinBlue also ensures optimized communications with the customers. With this platform at your disposal, you can already send welcome emails as well as abandoned cart reminders.
Actionable Analytics
SendinBlue comes with advanced tools such as heatmap and solid statistics that help you determine how your campaign is doing and make improvements to get better results.