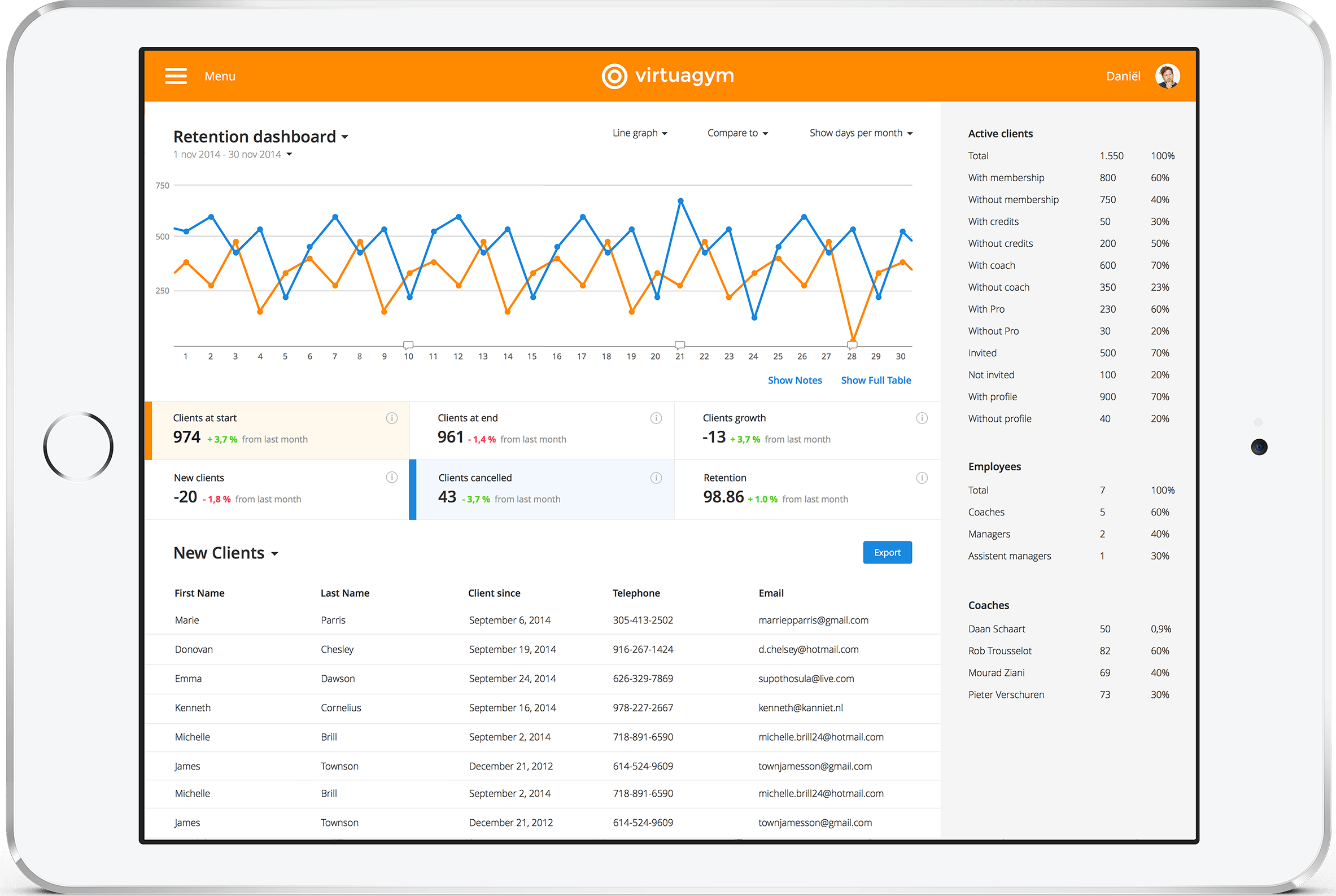 The main benefits of Virtuagym are its rich feature set, ease of use, and security. Here are the details:
Comprehensive fitness module attracts more members.
Mixing nutrition software with physical fitness programs is attractive to health-conscious people whose health views are holistic and who enjoy staying fit through regimented exercise and a healthy diet.
Fitness in the age of IoT and the cloud.
As time passes by, businesses tend to rely on the best technology in the cloud when they become available to the market. By using cloud servers to run its business processes, Virtuagym provides a high-tech approach to fitness business to service their customers as well as to address its own crucial business tasks.
Convenience all around.
Online registration, online payment, and online coaching save the whole fitness business owners, coaches, and trainers from some managerial stresses, and allows them to focus more on the business and on critical matters.
POS software, cloud access, and reporting minimize risks of the fitness business.
Similar to other businesses, provided fitness services to paying customers includes the risk of lost assets and revenues. Real-time access to important business data enables owners to notice the inconsistencies speedily to prevent these losses as much as possible.
Rich tool for creative promotional and loyalty programs.
Fitness businesses have many routes to boost revenue while managing customer satisfaction to increase their contentedness and to win their loyalty. Virtuagym capitalizes opportunities by giving customers a good reason to be regulars.
Easy communication.
Many Virtuagym users note that the platform simplifies the way customers and coaches communicate and discuss the exercise routines and a healthy diet that are vital for the customers.