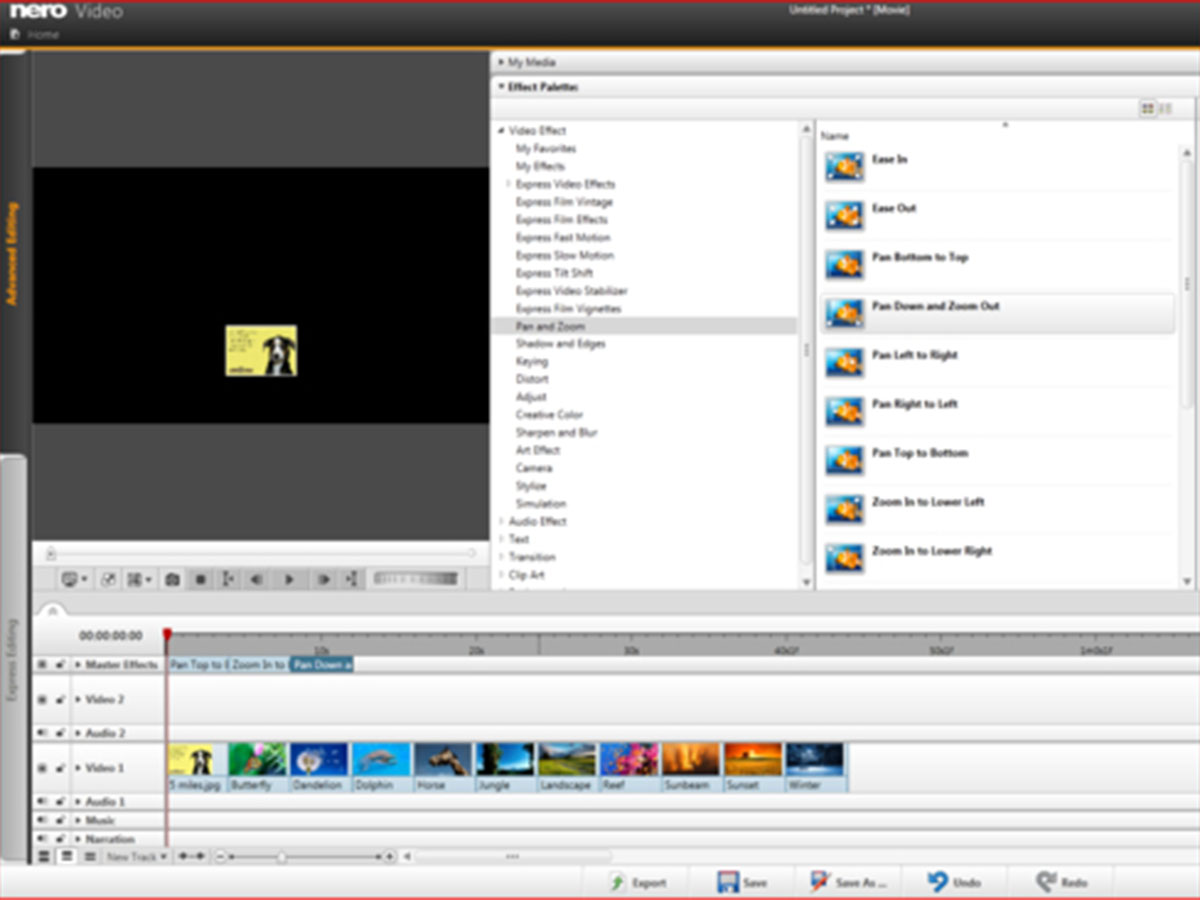 The main benefits of Nero Video are it makes it easy for users to produce professional-grade, captivating, and stunning videos, allows editing of videos both for simple and complicated projects and permits video editing tasks to be performed on mobile devices. Here's how Nero Video can help you enhance your projects:
Simple and Intuitive User Interface
Nero Video has a simple user interface that enables users to create and edit videos quickly and intuitively. Various options, buttons, and features can be found on Nero Video's user interface, and users can easily access them whenever they are generating and modifying videos for their projects.
Enhance The Look And Feel Of Your Videos
The video editing solution is equipped with a robust set of features that users can take advantage of so they can come up with engaging, captivating, and stunning video contents. The solution permits them to optimize the look and feel of their video contents through the aid of objects, effects, and transitions which they can apply to their videos.
Deliver Great Movie Experiences
Nero Video is a perfect tool for video editing tasks related to projects like filmmaking. With this solution, the user will be able to create, configure, and optimize videos that can be played on widescreen TVs. Viewers will surely enjoy watching the movies or films they are creating using Nero Video.
Create and Edit Videos Right Straight Within Your Mobile Devices
Nero Video moves video generation and editing to mobile devices. This means users can actually create, edit, and optimize video contents right straight within their smartphones. The videos they are creating using their mobile devices can be played as vertical videos or videos that are set for portrait mode viewing.  
Moreover, Nero Video has a synchronization feature wherein videos can be moved and synchronized between mobile devices and desktop computers. As a result, users can start working on a video from their mobile devices and polish it on their desktop computers later on, maintaining all the changes and edits they have previously made.