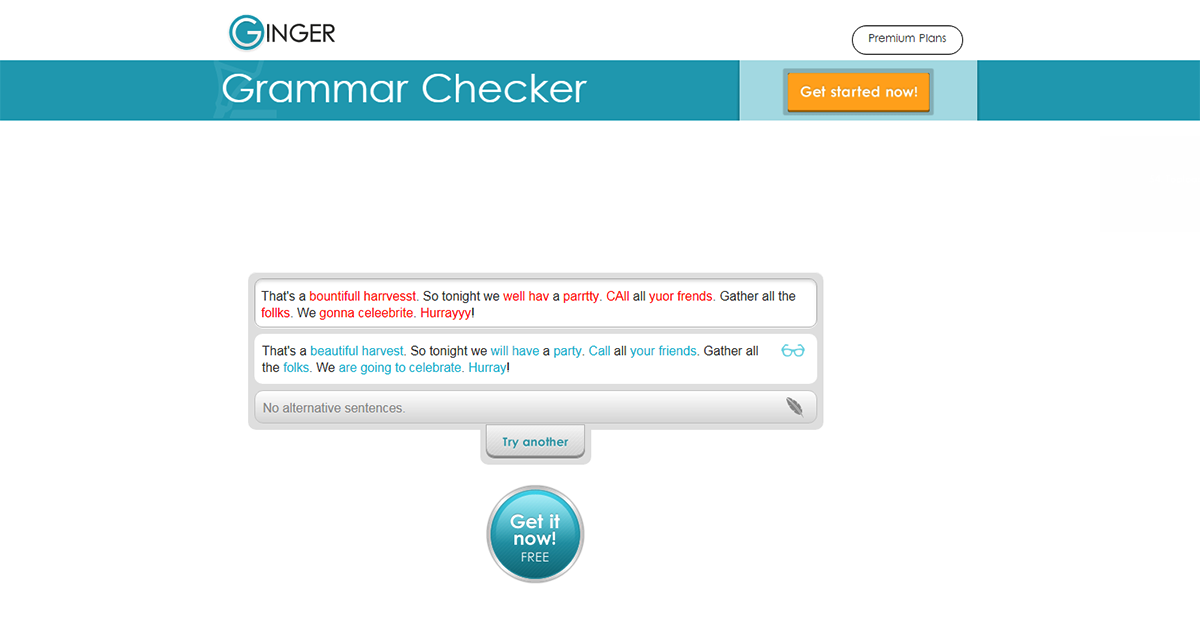 The key benefits of Ginger Software are improvements in your writing style, enhancement of clarity in communication and the ability to perform writing checks wherever you are online. Here are the details:
Enhanced Writing
Ginger Software provides users with tools that they can use to improve their writing skills, in particular in grammar and spelling. The app helps you spot incorrect word usage, inconsistent style, wrong spellings and subject-verb agreement errors, among others.
Intelligent Algorithms
Ginger software is designed with intelligent algorithms, developed jointly with the aid of linguists. This means that corrections to the text are not based on single words. Instead, before making suggestions, the application takes into account the context of the sentence. This enables the software to make corrections more accurately.
Improved English Communication
Ginger Software simply does not correct errors, it also helps users to learn from them. The application also offers users access to its learning center where they can receive a tailor-made training so that they can further improve their English skills and track their progress so that they are motivated to learn.
Translator
Users can express their thoughts in other languages using Ginger Software. The application is powerful because it can translate text into more than 40 languages and enjoy communicating with individuals who speak several languages or a native tongue other than yours.
Mobile Proofreader
Users can download Ginger software both for Windows and browsers, but it is also available in mobile. It can be used on Android and iOS devices, allowing people to perform writing checks on the go.