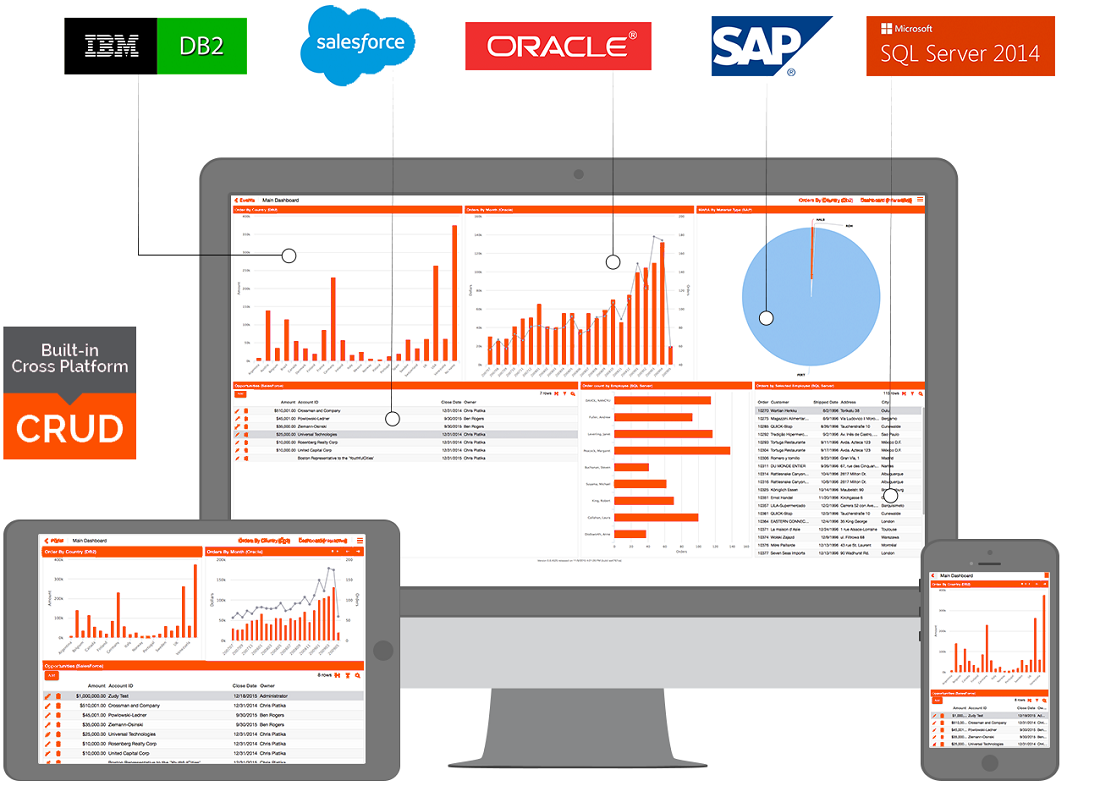 The main benefits of VINYL are its capability to speed up the development of apps, flexible architecture, a business engine that can automate various processes, and the unified environment where all aspects of development take place. Here are more details:
Significantly enhanced productivity
VINYL is a no-code app dev platform meant to accelerate the application development process. Its patented technology-agonistic environment is combined with mobile and web to provide tools that greatly accelerates the development process of highly configurable applications. This then allows programmers to complete them in days instead of months. Therefore, VINYL enables enterprises to significantly increase the number of applications they can create.
The system changes the ways users think about app development and it also liberates enterprises from their traditional ways, paving the road for innovation. With this, users can take advantage of legacy applications while modernizing and mobilizing. Works of professional developers and SMEs are streamlined, resulting in faster and simpler creation of apps.
Flexible development environment
VINYL is the ideal program for optimizing values and nurturing ideas for enterprises because it provides a flexible working environment to promote them. It has an architecture that allows duplication of a design aesthetics with the aid of the system's innovative presentation layers. The said layers employ a highly responsive and smart environment, which empowers limitless control over page designs, panels, etc.
Automated business processes
The platform is equipped with a business engine so powerful that it can automate various business processes easily. Through this, users can manage both simple and complicated business logic with workflows that are user-defined such as notifications through emails and texts.
Centralized environment
VINYL features DataAccess layer furnished with a universal translator that makes development in a centralized environment throughout all data sources possible. It is capable of reading and modifying data securely without having to move it from the system. Thanks to this, enterprises can reinvent their business and make unique business and revenue models.