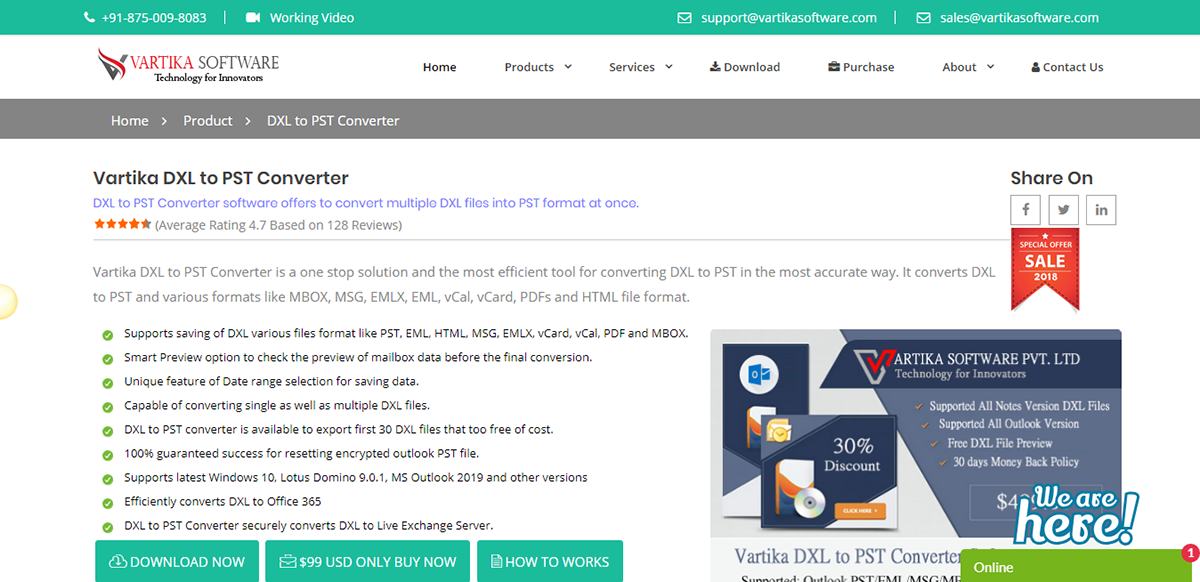 The main benefits of Vartika DXL to PST Converter are its easy DXL to PST conversion process, protected folder structure, file export in bulk, and automated file loading and locating. Here are the tool's benefits:
Easy DXL to PST Conversion
Scouring the web for Vartika DXL to PST Converter reviews, we found how users like how the tool can convert DXL file items into PST such as views, designs, and schemas in just a few clicks. It also supports various Outlook and Lotus Notes versions, as well as 32-bit and 64-bit Windows operating systems, among others.
Protected Folder Structure
Users can easily manage their files as the folder's structure won't be changed after the conversion. DXL file is automatically detected and transferred into the same folder in the PST format. This feature ensures you can maintain the files in the same folders and sub-folders.
Batch File Export
The software enables you to convert a single file or multiple files at once according to Vartika DXL to PST Converter reviews. In only a few clicks, you can extract messages in the DXL file including its embedded data into your desired PST format's location in the system so you can save time and effort throughout the process.
Automated File Loading and Locating
To optimize the process, Vartika DXL to PST Converter features an interface similar to Windows Explorer. It automatically locates and loads your files so you won't have to manually browse their location. Instead, you will instantly see the message's preview once it's loaded using the in-built viewer tool.