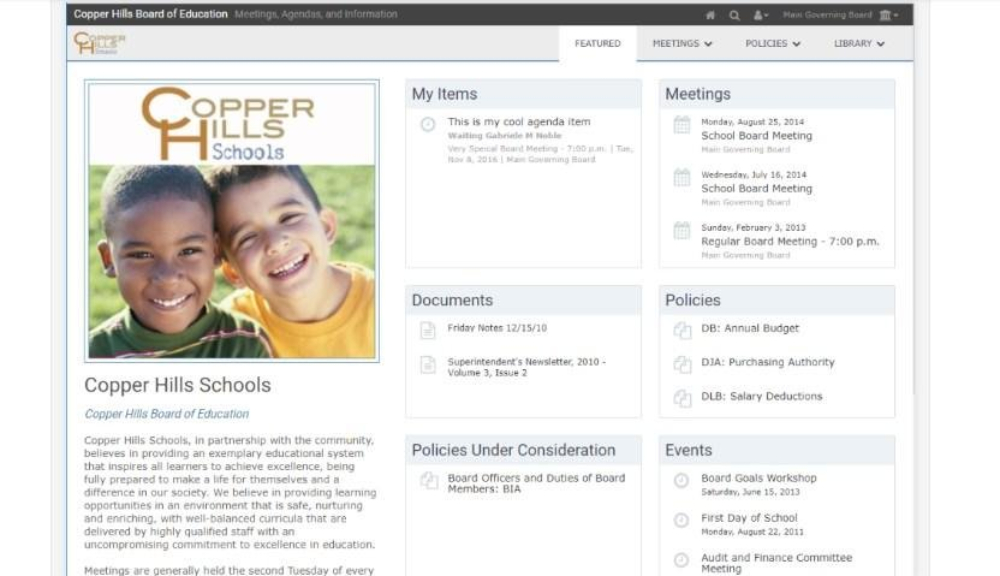 The main benefits of BoardDocs are its MetaSearch functionality, its workflow customization, and its library.
BoardDocs has a comprehensive database of information that users can easily access thanks to the software's MetaSearch functionality. Information from the BoardDocs database can be included in the agenda and processes of governance or used simply as a guide and reference. Policies created by the user can be reviewed and refined using the functionality, since BoardDocs allows its users to see similar policies from other organizations so that they can select and import what they find useful.
Agenda workflow customization is another thing users are able to do thanks to BoardDocs. Agenda drafts can be enhanced with notes and items submitted by the staff, with the changes and annotations tracked by BoardDocs. Workflow approval trees can also be set up so that documents are vetted first before showing up on the draft agenda.
Newsletters, images, and other files are stored in the BoardDocs library, and users have an unlimited number of attached files they can access. Documents in the library can be categorized as private and public. Another thing that can be accessed from the library are items for strategic goals and events.