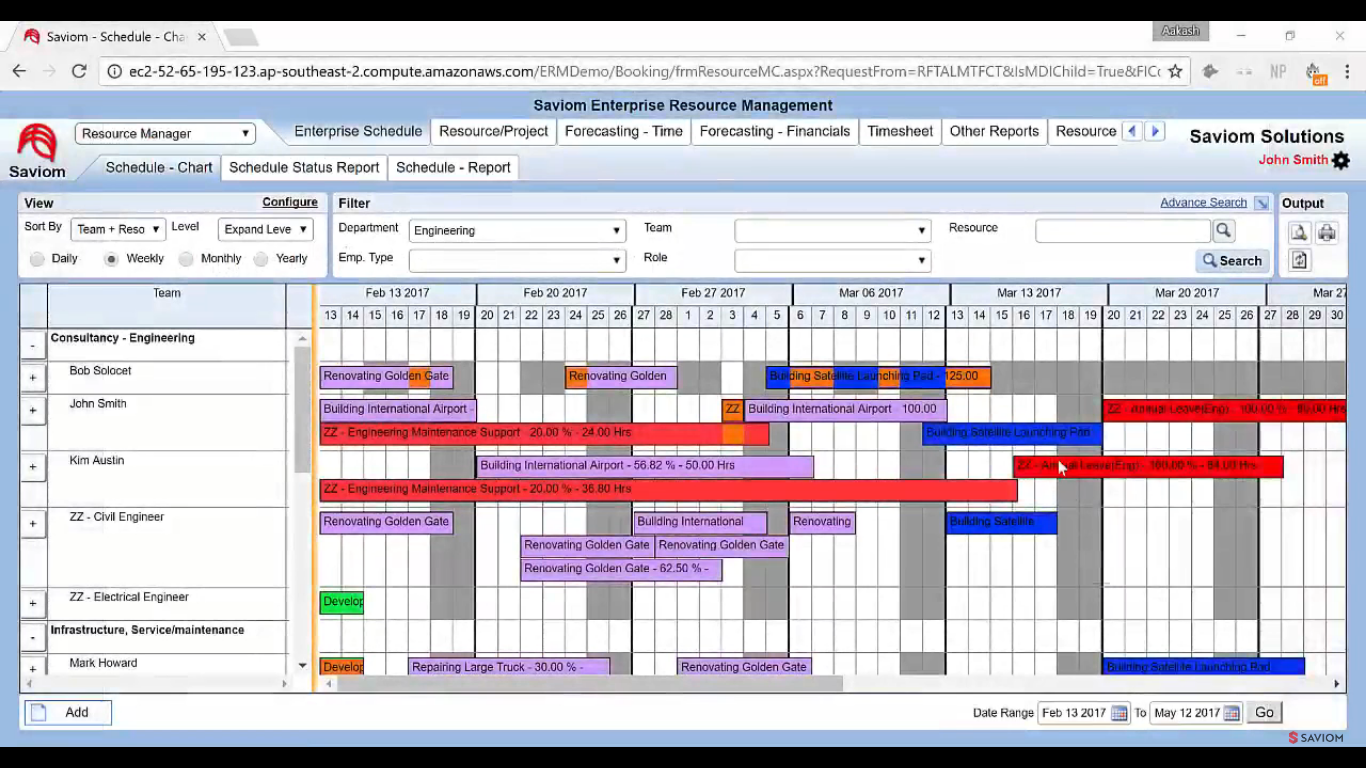 The main benefits of Saviom are a simplified resource and manpower scheduling, comprehensive resource capacity planning and management, and a complete view of all your future projects and their resource requirements. Learn more of its benefits below.
Easy Resource Scheduling
Saviom is built with a user-friendly resource planner and scheduler that you and your team can access and use. Create schedules for your team and allocate your resources without worrying about conflicting times and dates. All schedules and tasks are transparent, ensuring everyone knows who is assigned to which task and what resources are allocated to whom.
Everyone is on the same page, allowing for smooth communication and collaboration, and, ultimately, the quick and successful realization of projects in accordance with your clients' requirements and specifications.
Optimized Capacity Planning
It is crucial for your business to know whether you have the resources to take on a project and how to ensure that everything goes according to plan. With Saviom ERP, you have a clear 360-degree view of all your resources, schedules, tasks, and personnel.
The software generates analytics and reports to provide insights into your operations and show you potential resource shortfall and excess. Such information handy help you address critical areas and decide what corrective actions you should take to ensure your projects are accomplished with the resources and time you have.