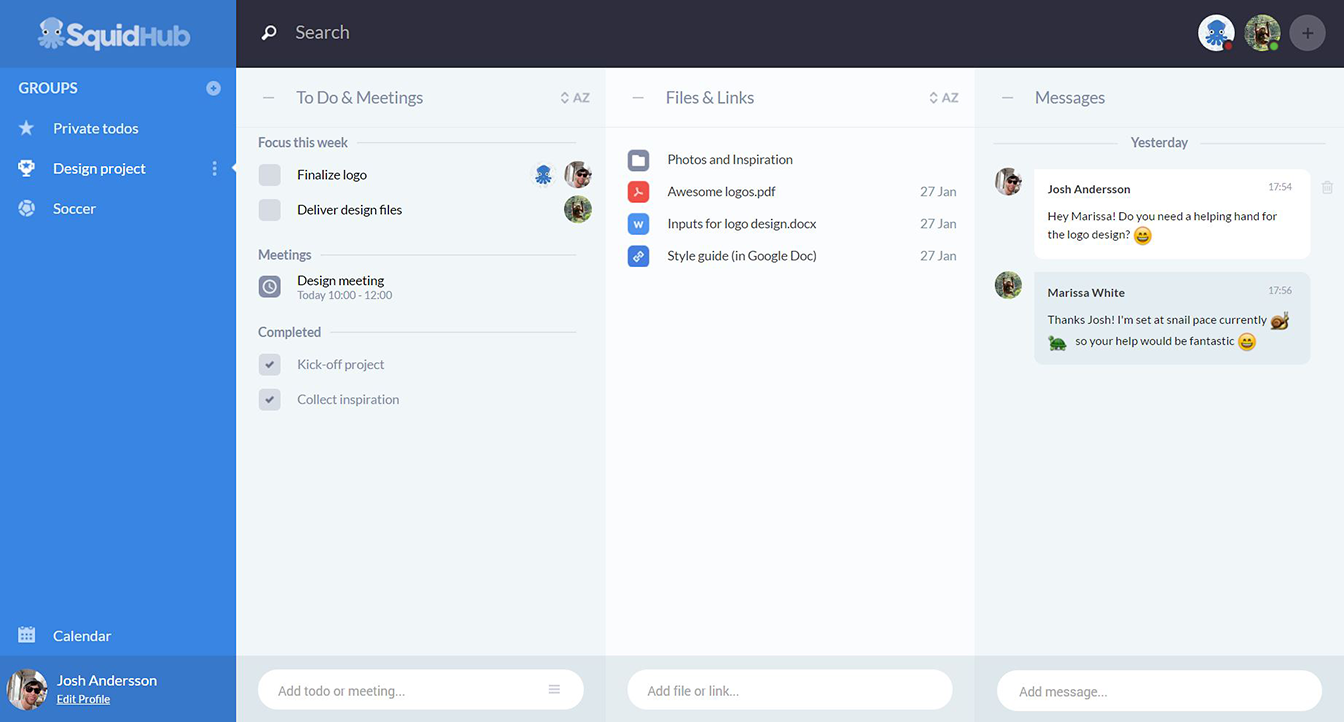 It is an intuitive and integrated productivity tool that simplifies collaboration, team communication, and task management. You can effortlessly organize your projects and tasks, and assign them to your team members.
The app's to-do list feature uses a unified page to display all your to-dos, communications, and files for your project. This gives everything you need within reach and you don't need to move from tab to tab and page to page to access the stuff you want.
SquidHub is user-friendly and a great planning tool for social occasions like weddings, birthdays, and get-together parties. You can also use it for large and complex events and projects. In addition, you can get online within this system with your team and discuss projects and ideas to take collective productivity and collaboration to greater heights.
Further, you can create Google Docs, Slides, and Sheets within the system and then easily distribute them to your team members. Plus, you can effortlessly upload documents and images, and share links to websites.
The system is cloud-based which means you can access it anywhere, anytime. You can use an Apple iOS device or Android smartphone to access your SquidHub account and be productive from anywhere in the world.