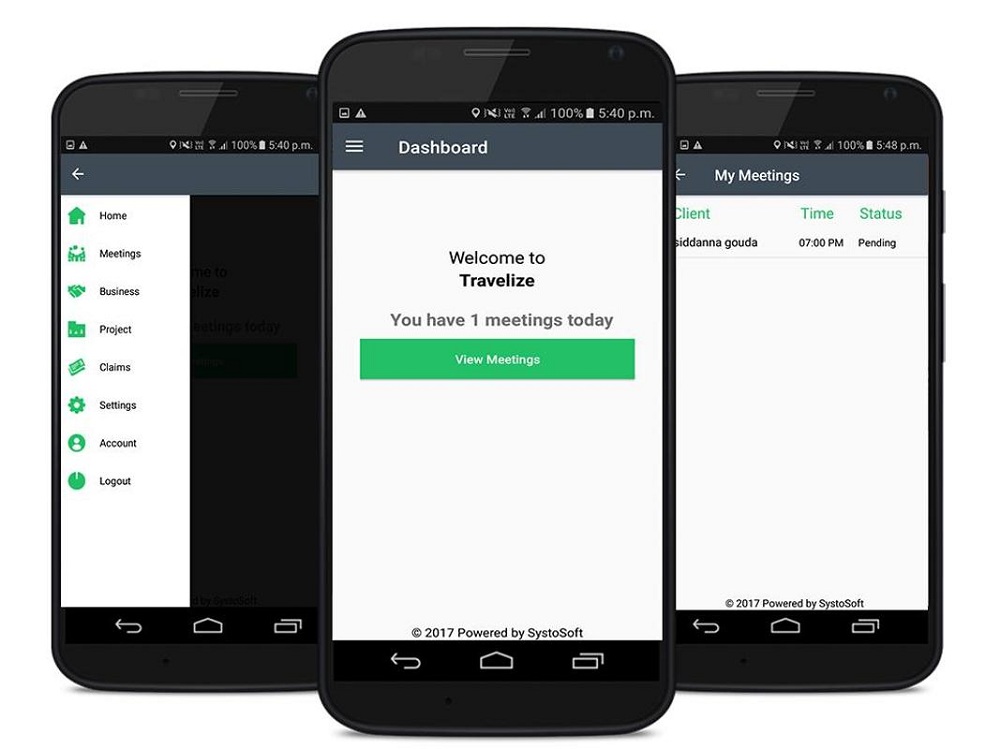 The main benefits of Travelize are its modern way of processing travel claims, synchronization of all travel information with Google, comprehensive reports, and more efficient back-office processing. Here are more details:
Modern and Innovative Approach in Travel Claims
The traditional way of processing travel claims can be a real cinch, a situation that Travelize aims to change. For this, it provides users with a modern and innovative approach when it comes to processing travel claims. It's designed to manage and sync every data related to distance traveled. The app also automates the backend processes without having to sacrifice any aspect of security and accuracy.
Synchronization of Travel Data
Travelize can sync travel data using start and end locations that are marked and authenticated by Google. Data such as the time spent for the entire journey, mode of transportation, locations, and aim of the trip are synced and collected by the system.
Detailed Reports about Travel-Related Information
With the aid of Google for syncing locations, users can easily measure their travel span. Every travel-related information such as expenses, hours, and distance are uploaded straight to the server. The system then automatically analyzes every data and produce detailed and accurate reports about them. This eliminates the need to manually move and process data.
Streamlined Processes
In general, Travelize allows users to save some money, effort, and time in processing back-office procedures. Also, the system is not limited by range since users with GPRS and GPS synchronizations can be tailed to the platform. A single admin and account are all that's needed for tracking and managing multiple riders.