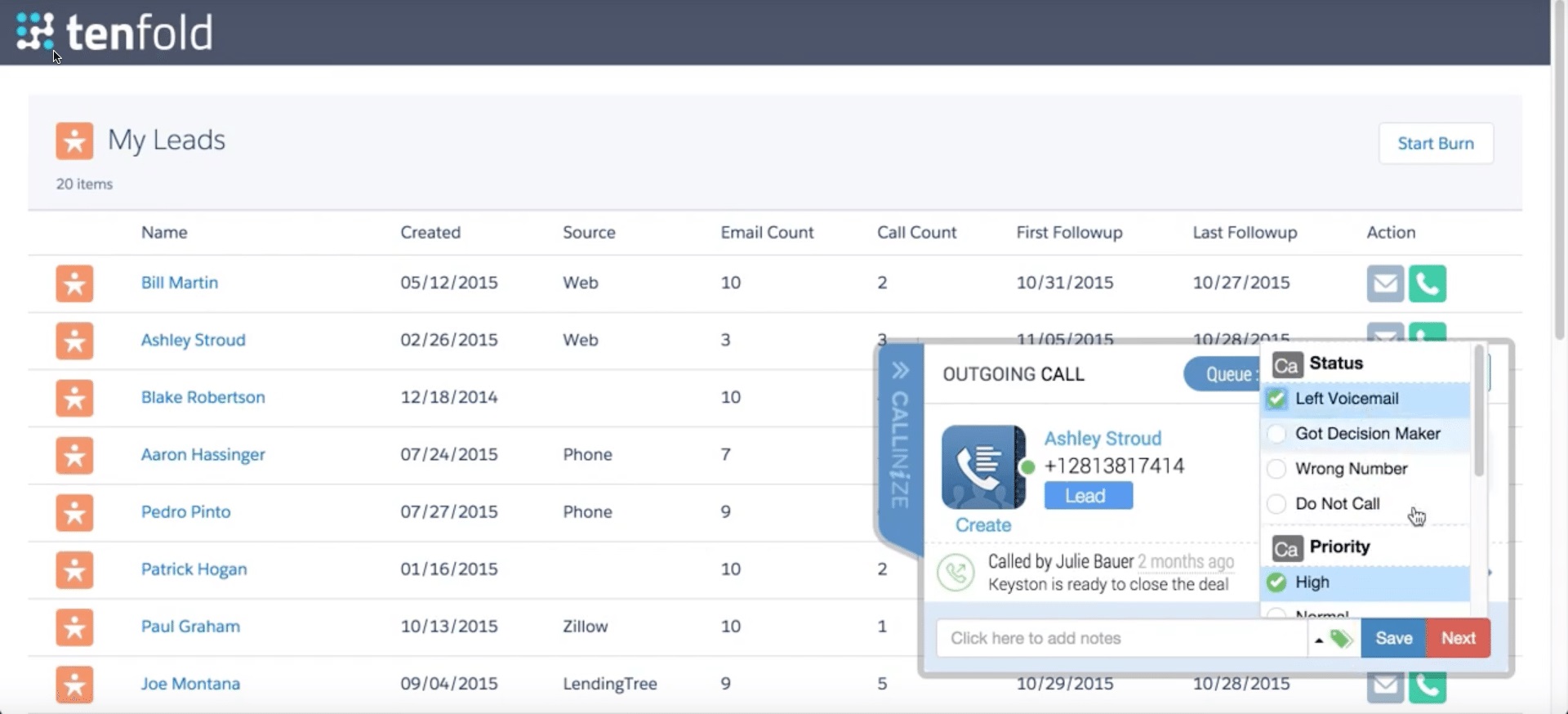 The main benefits of Tenfold are customer intelligence, gamification, and call history digging. Read on to understand further.
There is more to Tenfold than just a sales dialing app. The system also delivers actionable customer intelligence through easy and quick access to the unified view of highly relevant customer data at the time of interactions. The software gathers and aggregates data and designs a profile for each customer automatically. Instant access to their profile during the actual interactions process helps your agents understand the specific needs of a particular customer. As a result, your customers receive proper responses and your agents can make smarter decisions right away.
The software helps enhance the agent-customer interaction with the help of its smooth integration with leading CRM platforms and popular phone systems in the world. If you are looking for an opportunity to incorporate Tenfold to your existing phone system then that is not a problem. This capability eliminates the need to get and set up a specific phone system and overhaul your entire communication platform.
Companies from various industries have reported that with Tenfold's integration, they experience positive changes to their existing workflow and systems. For the record, over 100 million interactions have been captured by the software, and this figure is continually rising. One particular international hotel had noticed a rise of up to 34% on its customer satisfaction rating. A business consultancy agency, on the other hand, had improved its sales calls since the software recorded all its conversations to their CRM.