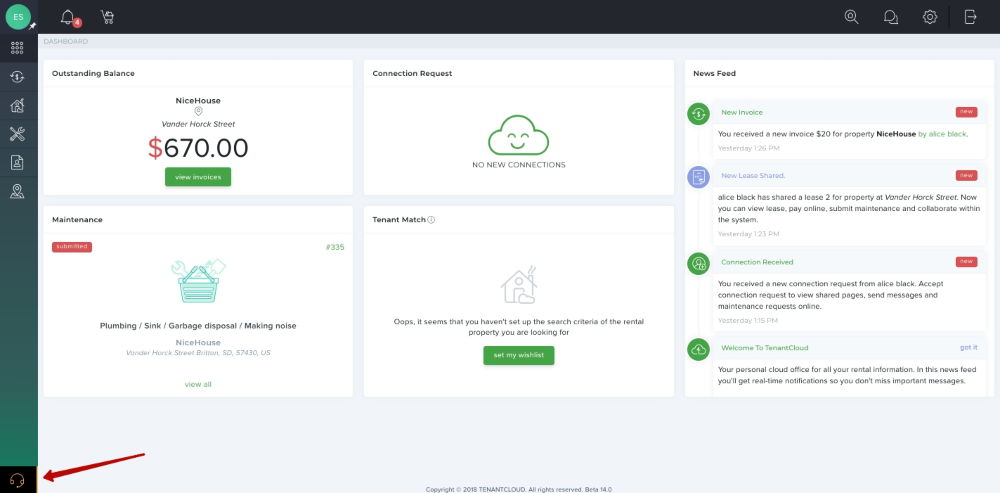 The main benefits of TenantCloud are its accessibility, its guarantee of security, and its reporting feature.

Both tenants and landlords can benefit from the set of features that TenantCloud offers. These features allow landlords to have more efficient management of their operations, while tenants are provided with convenience. Features like online applications and screening, multiple-site posting, automatic invoicing, marketing site, online payments, and more are of great use to landlords.
Since it is a cloud-based platform, users of TenantCloud can access it wherever they may be and on whatever device. Because of this, both tenants and landlords can continue with their tasks, regardless of their locations. Best of all, TenantCloud's basic version is free with no hidden fees.
TenantCloud offers its users easy property management, efficient communications, and a way to stay on top of their rental information. AWS data centers hold the data, which is kept secure and intact by daily backups and SSL encryption. Users can conveniently access information using the Android and iOS apps, while landlords can use the platform to build an attractive profile by reaching out to new customers who can write reviews about them.
Basic accounting services are also provided and the software also stores information like maintenance requests, commissions, rent, utilities and more in one place. When necessary, the software can generate financial and rental reports, while maintenance and walkthroughs can be scheduled with automatic service reminders.