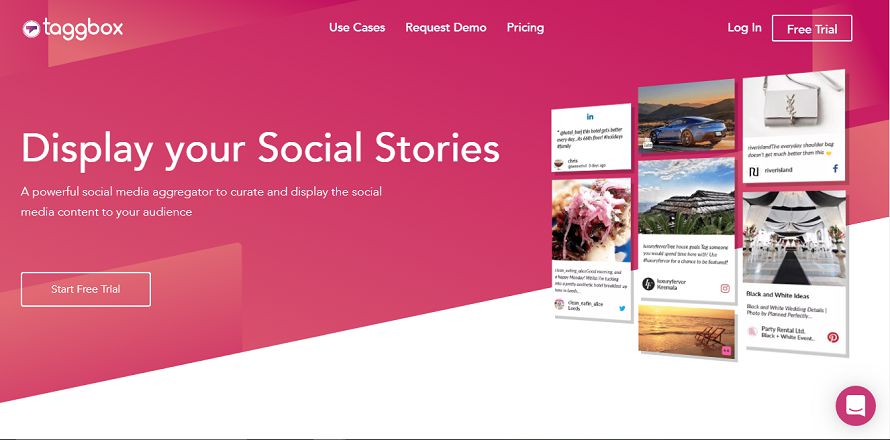 The main benefits of Taggbox are word-of-mouth advertising, a customizable social hub, a wider audience reach, and a content filtering and moderation tool. You can read more about these below.
Digital Word-of-Mouth Advertising
People trust what their peers have to say about brands, products, and services. That is why it is imperative that you leverage this in your marketing. With Taggbox, it is easy for you to find social posts that talk about your brand positively, especially those made by influencers as they have larger following. By doing so, you can increase your target audience's trust in your brand and boost your chances of converting new buyers.
Branded Social Display
The social hub you create with Taggbox is your own. You can make it reflect your branding through colors, logos, fonts, backgrounds, and messages. This way, people can see easily from the layout (and not just from the content) that the social wall belongs to your company.
Wider Audience Reach
Taggbox works with both your website and your display devices like TVs. You only have to copy and paste a simple code to your website to embed the social hub and to use a link to project it on any screen. This allows you to showcase what people have to say about your products or services anywhere that your target consumers might be.
Content Moderation
Not all user-generated content on social media about your brand is positive or relevant. That is something Taggbox understands, which is why the solution offers a filtering and moderation tool. This lets you blacklist users, terms, tags, and similar things that may not be suitable for display on your website or screens.