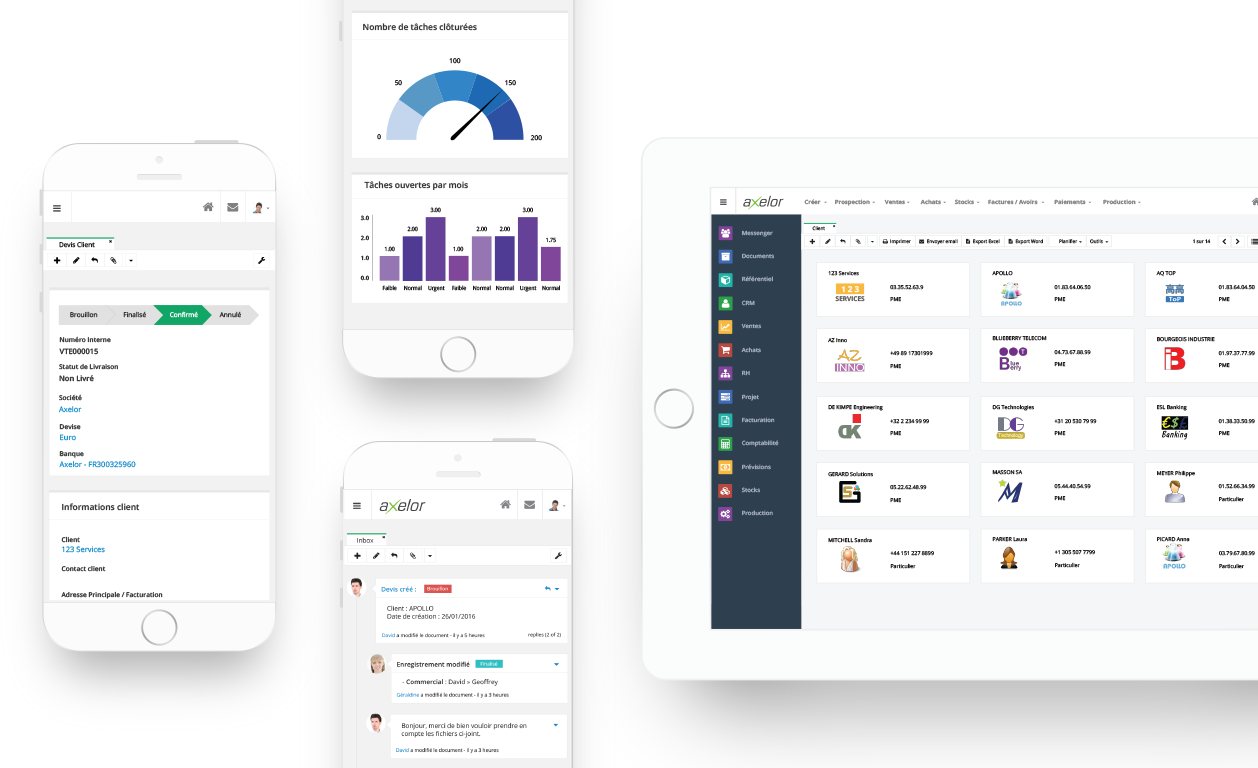 The main benefits of Axelor Business Suite are, it employs a modular software approach that makes it easy for users to attain automation, flexibility, and scalability, provides powerful modules for handling customer relationships, enhancing production-related processes, and monitoring financials, and offers human resource management capabilities. You can obtain insights into the following discussion and discover how Axelor Business Suite can aid you in pushing your business to the next level:
Modular Software Approach 
Axelor Business Suite is an enterprise resource planning platform that merges multiple modules, tools, and capabilities into a single system. This makes the platform different from typical ERP systems. Applying a modular software approach, Axelor Business Suite gives users the freedom to choose only the modules, tools, and capabilities they need based on the needs, requirements, and complexities of their business operations, making it easy for them to achieve automation, flexibility, and scalability.
Built with a Centralized and Powerful CRM Module
One of the powerful modules included in Axelor Business Suite is its customer relationship management module. Users can take advantage of this module to interact and engage with their prospects and customers better. The CRM module permits them to consolidate all pieces of information about their customers in one place, easily capture and generate leads, and discover revenue-generation opportunities.
Streamlines and Improves your Production-Related Processes
Axelor Business Suite also streamlines and enhances production processes. Users can classify products according to their models, specify charging stations, track and handle production-related supplies and inventories, and perform machine load planning in a visual way.
Allows you to Monitor the Financial Performance of  your Business
Monitoring and managing financials using Axelor Business Suite is a breeze. This is because the ERP solution delivers a module that allows users to smoothly handle their accounts receivable and payable. Therefore, they can verify if their business is making more money or has poor financial performance.
Provides Human Resource Management Features
When it comes to managing employees, Axelor Business Suite provides features for that as well. Business executives and managers can review and evaluate employees' timesheets. Whenever employees are requesting time off or leave or submitting a reimbursement claim, they can easily handle that, too. The solution also enables them to keep track of the expenses their employees have incurred during the business and work-related trips.