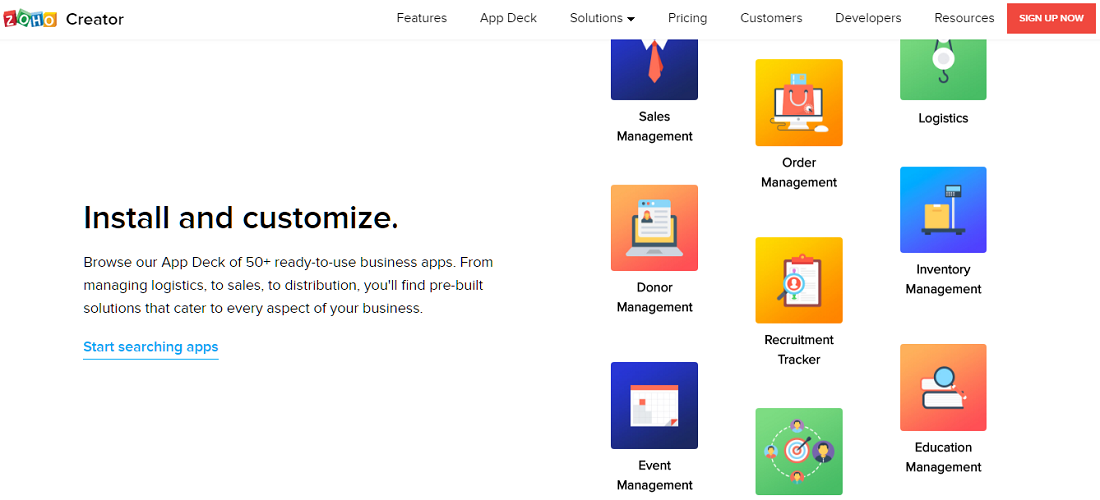 The main benefits of Zoho Creator are its high-security standards, good pricing and community access, accessibility, and easy-to-use interface. These are the Zoho Creator benefits in more detail:
High-security standards
The solutions of the Zoho Productivity Suite are known for the high-class security and protection they offer to their users and Zoho Creator is no different. With utmost precaution, the platform removes users' security worries for their data. It does a regular backup of data as well, to prevent its loss no matter what happens to the user's software ecosystem. It also provides a good uptime rate.
Good pricing and community access
Zoho Creator employs a pay-as-you-go service that does not require periodic payment as well as long-term contracts. With its price ranging from $5 to $15 every month, the system is accessible for businesses of any scale and user base. Utilizing the platform will also not require any expensive hardware.
No extra charge is expected for the users as well since all features needed by businesses are included in the package they selected. Including perhaps one of the most important advantages that the system gives to its users, the community access. Users are able to participate in a big community of independent software vendors and developers. This would allow them to obtain valuable expertise on certain relevant fields.
Accessible and easy to use
Zoho Creator is an easy-to-use software. For one, it won't require complex installation. Employees do not have to be tech-savvy and won't have to undergo extensive training to properly utilize the system. In fact, even people with no programming background can use the system effectively. The system is flexible and can be personalized to fit the specific needs of a business. Zoho Creator is also a cloud-based platform, which means that all operations and data can be accessed anywhere through mobile devices. This is a great feature for decentralizing team members since being in different remote locations won't be a problem when doing work.