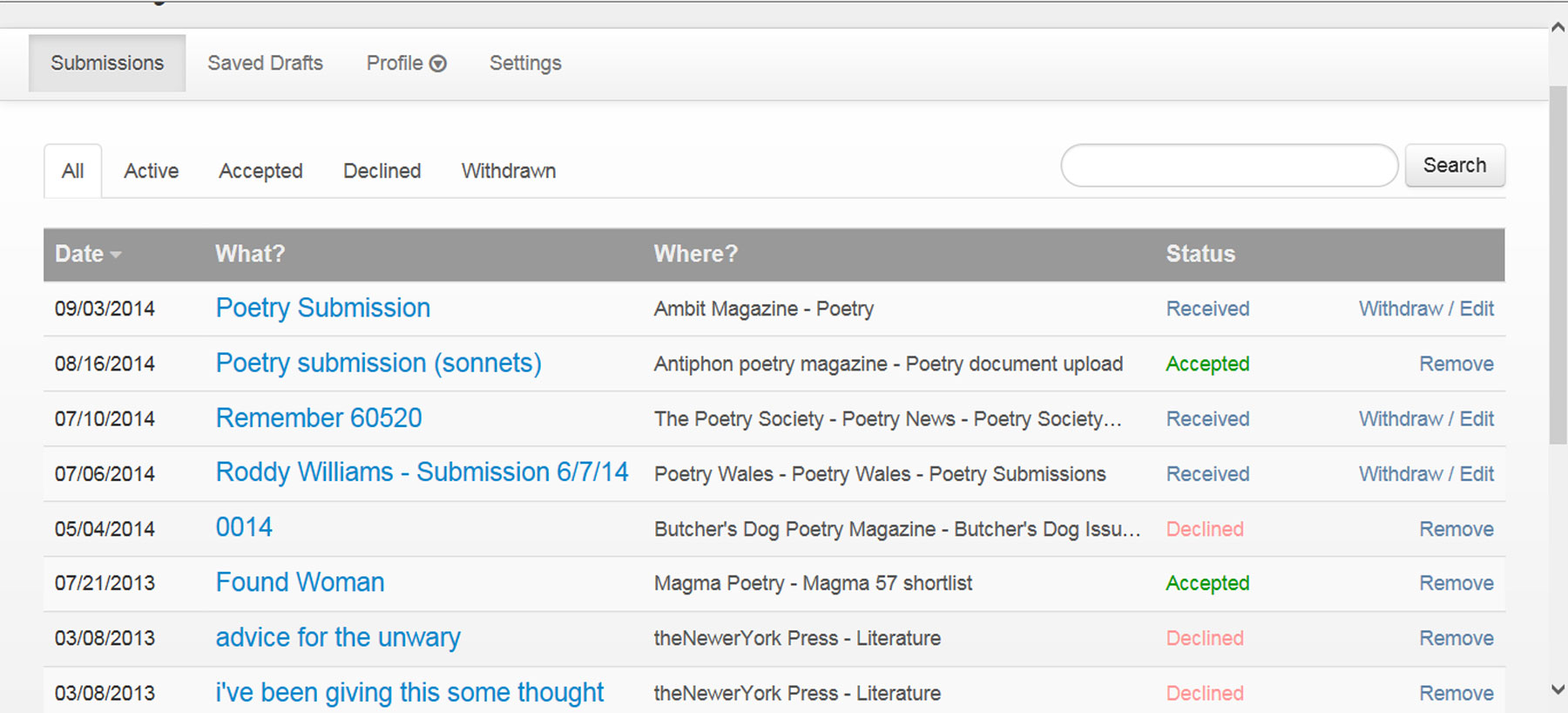 The main benefits of Submittable are its user-friendly interface, centralized management, and a host of helpful tools and features. Read on to understand further.
Submittable has a user-friendly interface. Its simple drag-and-drop interface helps you create submission guidelines and online forms for applicants. You can even customize your forms by incorporating your colors and logo to achieve branding appeal. You can also add text fields, dropdowns, checkboxes, etc. and link specific questions automatically to make nuanced submission form.
Its easy-to-use and secure dashboard let you manage your entire workflow in a centralized location. You can access submissions in one place as they pour in. It has tag lists and color codes so you can easily see new and pending submissions. These labels can be toggled so you can move applicants to different review stages and assign them to reviewers. Also, the side-by-side review feature facilitates seamless communication in your team. It has labels, notes, and simple thumbs up and downvoting that help you achieve this. The app generates scores automatically based on review forms or upvotes.
Submittable is highly flexible as it lets you modify applications and forms even after they are submitted. Besides, the software also claims to be the only solution that offers dedicated support for users. It is also accessible to users with disabilities after obtaining a Voluntary Product Accessibility Template (VPAT).
Furthermore, Submittable is compliant with HIPPA, GDRP, FERPA, SOC Type 1, and PCI standards. The software also supports user permission levels, single sign-on, and two-factor authentication to protect data and privacy. You can even use various marketing campaign tactics it offers, including social media advertising, targeted email list, and sponsored blogs.