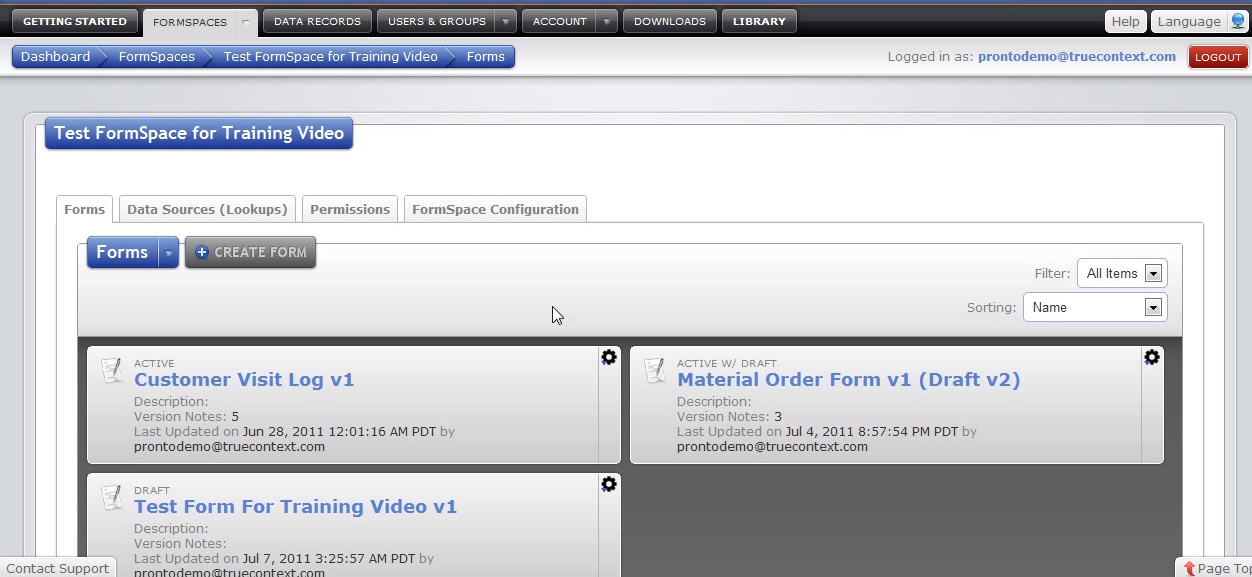 The main benefits of ProntoForms are its intuitive mobile forms app, comprehensive integrations and workflows, robust analytics and reporting, inspections and audit, managed installations and maintenance, and reliable asset management. Here are its benefits:
The Mobile Forms App
Field agents who want to optimize their performance will find this a helpful tool in improving their work efficiency using its insights and the tools. Through powerful data access, collection, and delivery, the mobile forms app automates core business operations and tasks.
Integrations and Workflows
ProntoForms encourages collaboration between even the most decentralized teams by facilitating the successful routing of data from one agent to another.  Whatever their role may be in a particular project, ProntoForms makes sure they stay connected. It does this through the smooth data connections between various cloud sources, databases, and cloud systems.
Analytics and Reporting
ProntoForms analytic and reporting tools optimize the value of a company's data and turn it into operable material. Field operations can be tracked and managed, business performance can be optimized, and expensive mistakes can be avoided. Meaningful correlations, valuable patterns, and the root cause of critical issues can be revealed by ProntoForms.
Inspections and Audit
This solution is perfect for team leaders, supervisors, business executives, inspectors, and quality and safety officers. It performs inspections and audits, monitors the performance of dashboards and reports, and compares them against SLAs and other standards and regulations. The data is then routed to the concerned systems and recipients, either as an official document or as custom inputs. This translates to more time saved for the business.
Installation and Maintenance
Business executives, technicians, safety officers, and service and accounting managers can benefit greatly from this solution. Job data can be dispatched and routed for processing with the help of mobile forms. Pre-filled forms can be completed with data that includes signatures, sketches, tables, GPS and time stamps. Field performance can be monitored and controlled with a number of dashboards and reports.
Asset Management
Service officials, managers, and business executives will appreciate this solution. Job task histories can be assessed, performance monitored, and remedial actions accomplished as soon as possible. It generates insights that help ensure patterns and trends are depicted and monitored. Meanwhile, the root causes of problems and slowdowns uncovered and corrected. Asset availability can also be driven up, lifespan utilization maximized, and total costs lowered. If there are specific vertical-industry needs that have to be addressed, users can contact support and acquire a customized solution at a special price.