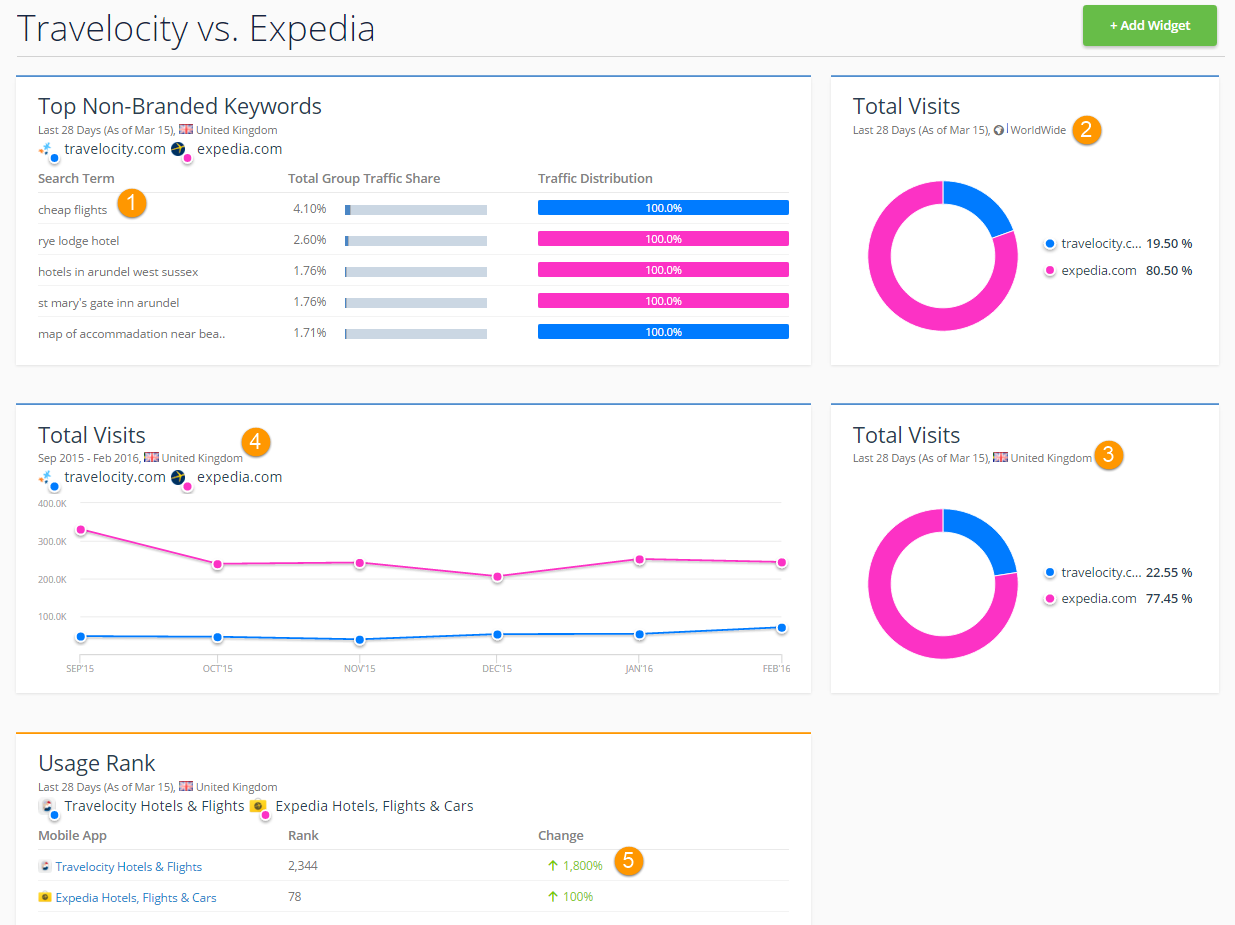 The main benefits of SimilarWeb Pro are its scalability, its extensive analytics, its robust feature set, and its flexible pricing. Here are more details:
Scalable
Companies from various industries and sizes (PayPal, Outbrain, Taboola, eBay, Eventbrite and Flipkart.com to name a few) can utilize SimilarWeb Pro to boost their website's reach and gain more audience. Aside from that, they can also take advantage of the system's features for their acquisition and merger activities as well as marketing expansion ventures.
Provides extensive analytics functions
SimilarWeb Pro provides its users with insights with regards to their competitor's website traffic and mobile apps performance. The platform allows you to check traffic data of any indexed website from a web-based control panel. You can investigate the website's pageviews, monthly visits, visit duration and bounce rate. It can also display information about the site's geographic traffic details and audience interests. This tool also has the reporting functionality that is usually expected from a premium BI product but it is a lot more customizable which means that users can tailor the reports to their respected industry requirements.
Robust features
Large and multinational enterprises will not find SimilarWeb Pro lacking in features as the system features multi-user access, top quality professional support, extensive API integration, and custom reporting. It also allows unlimited websites.
Flexible pricing
One of the admirable features of SimilarWeb Pro is its flexible pricing scheme. For starters, they offer a free plan. The tool also uses a quote-based pricing system so that clients pay for the features that they only need or can afford. The vendor also offers a free live demo without strings attached.