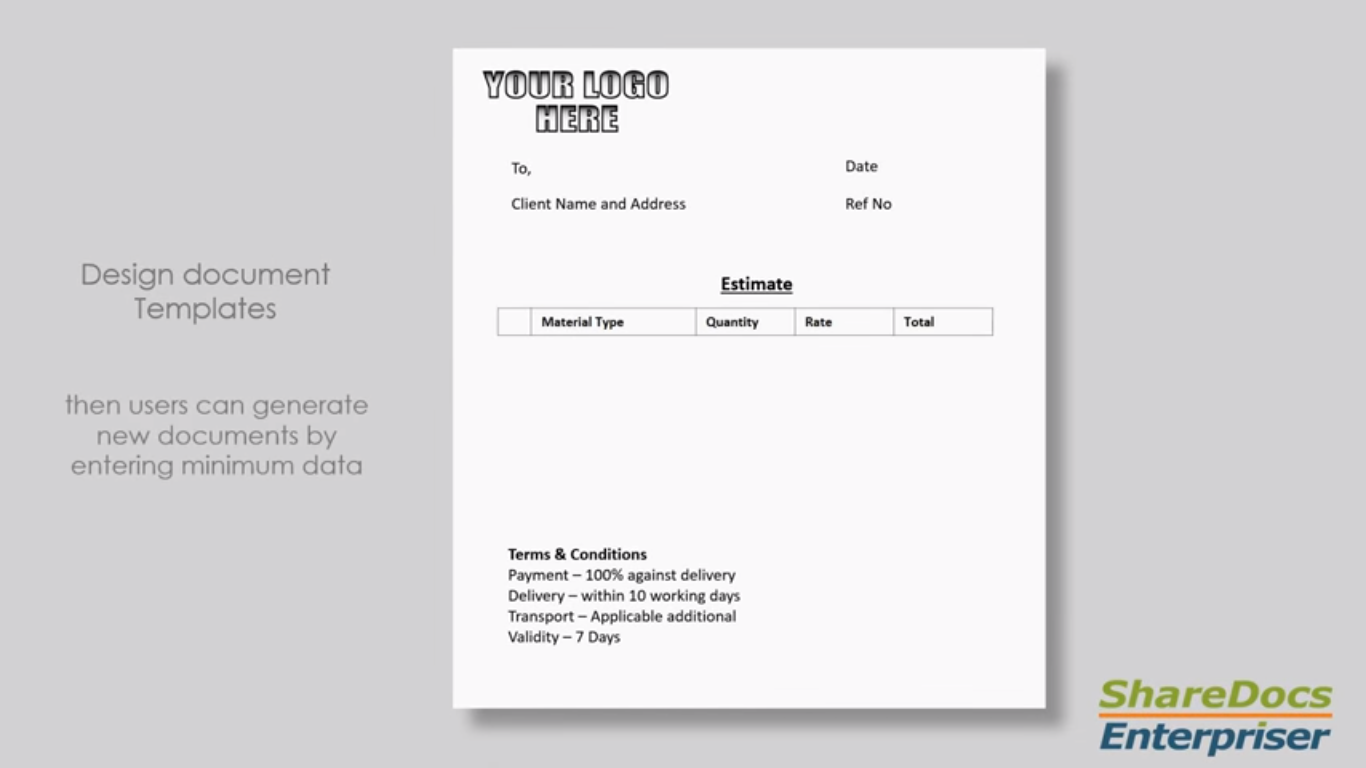 The main benefits of ShareDocs Enterpriser are its cost-effectiveness, security, and easy document capture. Here are more of the details:
With ShareDocs Enterpriser, users can go full-on paperless if they want to. Its secure document management capabilities allow organizations to not only save on expenses but also increase the safety and security of their data. The software is highly customizable and one set preferences for approvals, validations, workflows, and other related processes. Once configured, the software runs according to these parameters automatically allowing your company to free up some time spent on tedious repetitive tasks in document management.
Security is a top-notch priority for organizations. Files and their contents are sensitive. With ShareDocs Enterpriser, companies can add further layers of protection from leaks, hackers, and physical decay. There is also an Active Directory function that allows administrators to authenticate users. There is also a watermark function for PDFs to signify ownership and other statuses. Furthermore, the application includes an audit trail function allowing users to track document access times, locations, and on what device. Also, documents stored in the system are always automatically encrypted with communications made secure using the HTTPS protocol.
The software also removes the need to manually create documents. Users can generate documents and capture data from old documents through simple clicks and commands. There is also the trusty OCR technology that enables users to capture information from hard copies. This saves time and effort in manual entry, not to mention increasing accuracy.