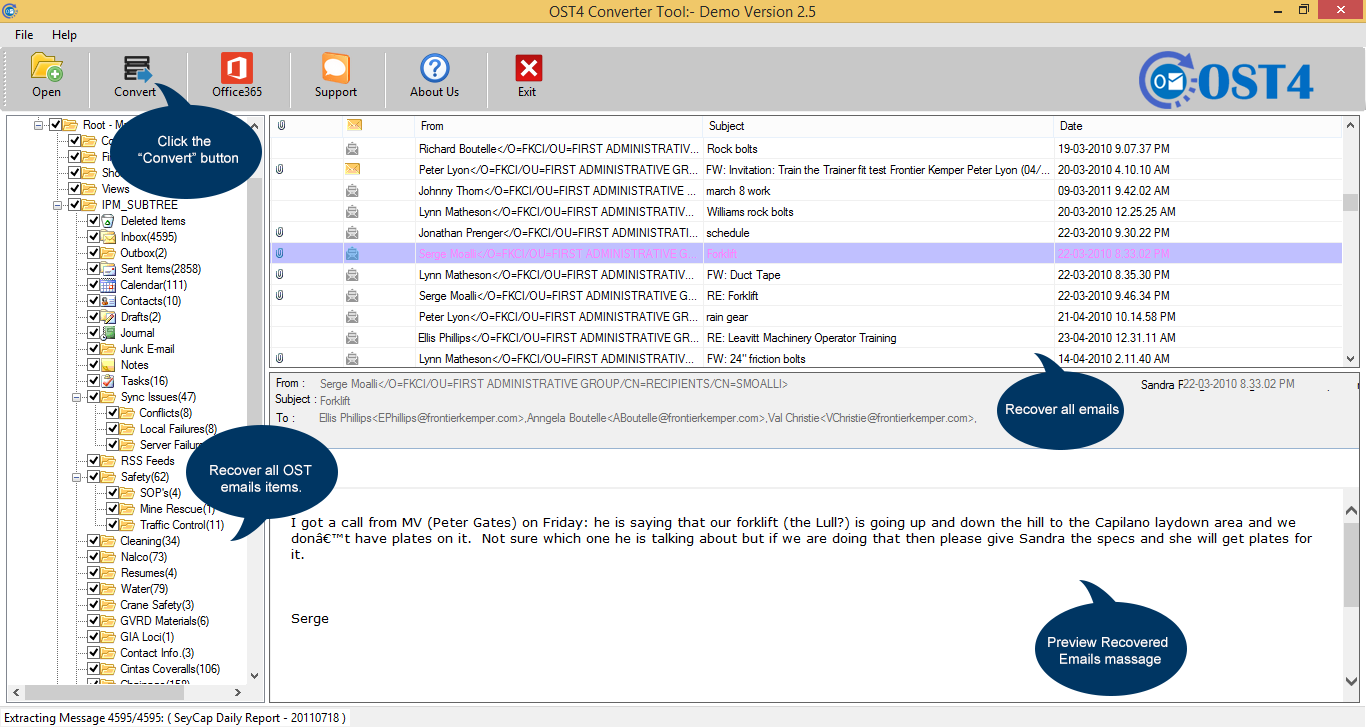 The main benefits of OST4 are its secure conversion of files, mailbox conversion preview, support for different Outlook versions, Office 365, and Live Exchange Server, and its ability to convert OST files to other formats apart from PST. Here's more information:
Secure File Conversion
If you have emails and attachments protected by strong encryption and password, you can rely on OST4. The software can convert such data with ease without modifying the files in any way. This gives you peace of mind that the confidential information embedded in the emails are secure.
Mailbox Preview
Even before the conversion process ends, OST4 lets you already see how the files will look like. This allows you to be certain that your emails, from the To, From, Cc, and Bcc fields to the subject, content, date, and time remain unchanged.
Multi-version Outlook Support
Regardless of the Microsoft Outlook version you are utilizing, you can expect OST4 to work with it. As such, you do not need another solution to recover your emails and files.
Office 365 & Live Exchange Server Support
With OST4, you can make your OST files work with Office 365 and Live Exchange Server. You only have to click the right buttons to transfer the files to your selected programs and you can continue with your workflow.
Conversion to Other Formats
Though OST4 is mainly used to convert OST files to PST, it can transform your OST data to other formats as well. The list includes EML, EMLX, MSG, MBOX, vCal, and vCard. Because of this, you only have to rely on one software to meet a variety of needs.