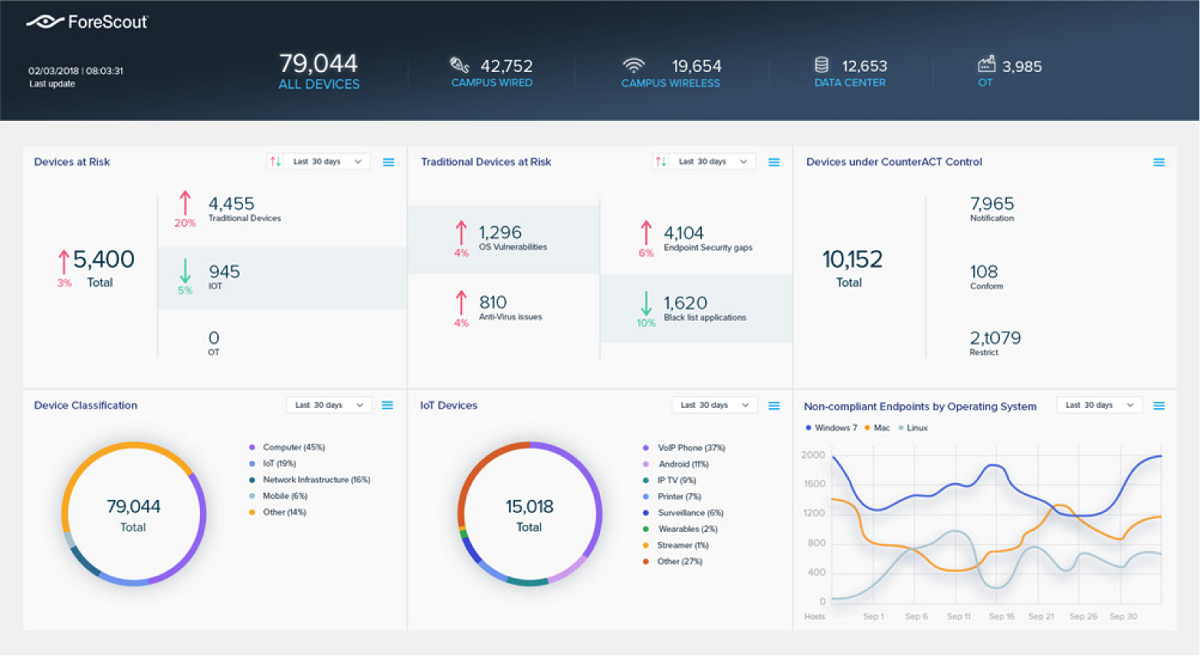 The main benefits of ForeScout are its centralized control panel, enterprise reporting tool, resiliency, and ease of use. Here are more details:
Centralized Solution
ForeScout Enterprise Manager is all you need when it comes to dealing with anything related to policies, configurations, and settings. It provides centralized management of settings where you can make modifications when needed. Any changes made will be automatically applied to the rest of the system. So if you need to update the setting, you can do it all at once without the need to manually perform the same changes in other CounterACT appliances.
Enterprise Reporting
Also, the platform can collect all the information you need to form all connected CounterACT appliances and generate a report based on the accumulated data. With this platform, you can make decisions based on the actual facts rather than guesses.
Resilient
With ForeScout Enterprise Manager, all important data are protected even from a system failure. This can be accomplished by getting a ForeScout Enterprise Manager appliance which will serve as back-up storage and would be placed in a remote, different location. You can configure the appliance to function as storage for settings and policies duplicates. With this platform, you can have peace of mind knowing that all your data is safe.
Easy-to-Use Application
ForeScout Enterprise Manager offers an easy-to-use interface designed to be similar to the UI of the CounterACT appliance. So if you are already using the latter system or familiar with its interface, learning how to operate ForeScout will be a breeze.