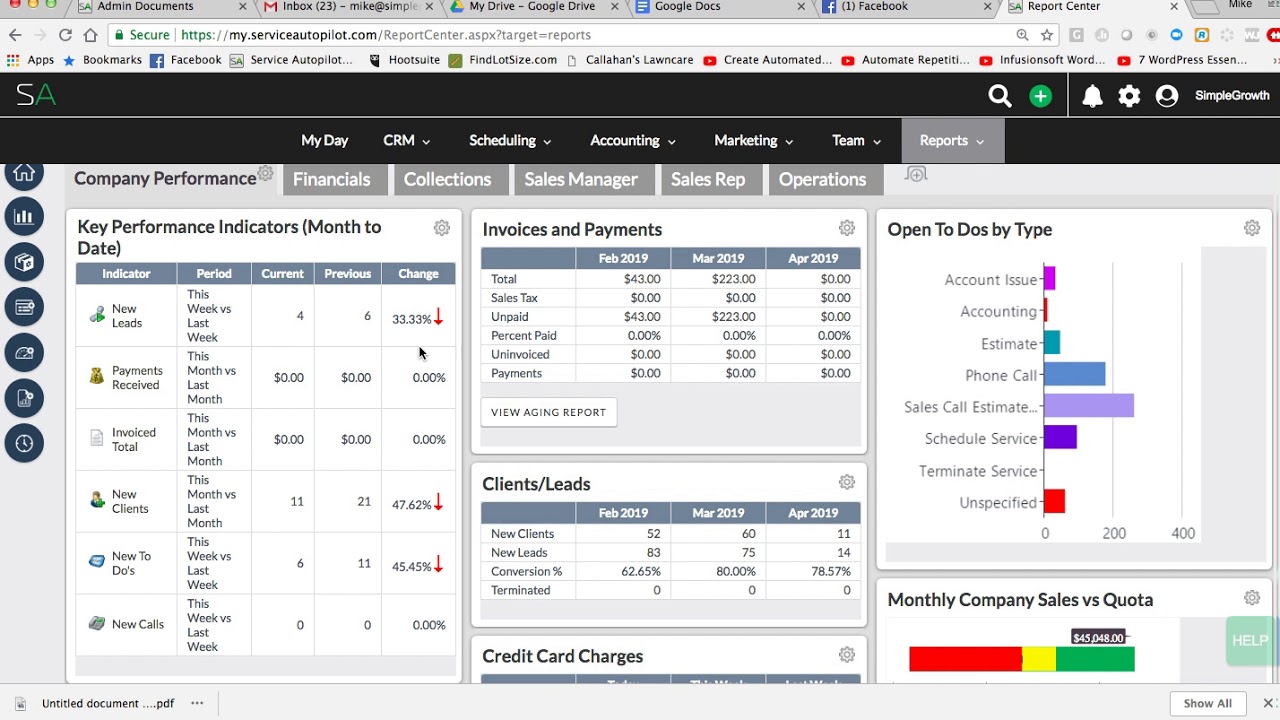 The main benefits of Service Autopilot are task supervision, prospect analysis, task planning, and mobile accessibility. Here are the details:
Task Supervision
More than anything, Service Autopilot is a software that assists its users in optimizing their day-to-day processes, regardless of the industry that they may come from. It can help you track and monitor tasks as well as your customers' data.
Task Planning
To keep you at the top of your projects and to-dos, Service Autopilot can also help you set-up task deadlines and allow you to assign these tasks to members of your team. With this feature, you can answer your clients' demands in a more organized manner.
An added bonus to this is that you can also accept payments through this solution. Your clients can simply use their credit cards to pay for your services via Client Portal.
Prospect Analysis
Besides helping you oversee your tasks and improve your team's efficiency, Service Autopilot also helps you bring together your prospects' data so you can better understand their needs and address them accordingly.
Mobile Accessibility
Service Autopilot can also be accessed by you and your members through mobile apps. Functions in these apps include access to data of ongoing projects, accepting of payment through credit cards, and more!