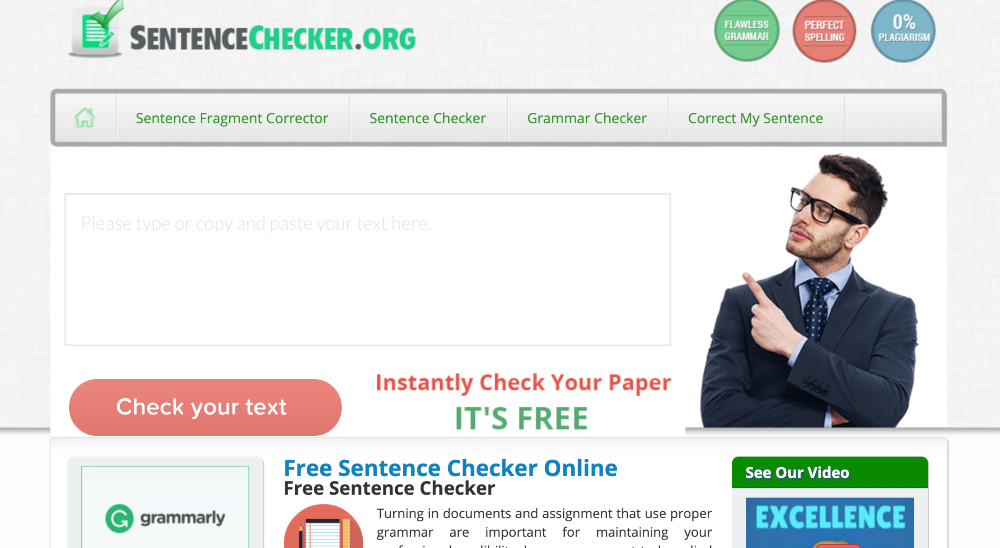 The main benefits of SentenceChecker.org are its sentence fragment corrector, easy online sentence checker, and qualitative grammar checker. Here are the details:
With the automatic sentence fragment corrector provided by SentenceChecker.org, users can easily and instantly identify fragments in their writings and papers and get rid of them. This is a great help as identifying fragments often requires knowledge of sentence structure and clauses that may be too intricate for some.
The fragments that the corrector can find and correct include appositive fragments, lonely verb fragments, and subordinate clause fragments. Users can identify subordinate clause fragments when they see it start with a relative adverb, relative pronoun, or subordinate conjunction. Meanwhile, an incomplete sentence with a verb but no subject is a lonely verb fragment. Finally, when a noun clause explains or clarifies a noun, it is an appositive fragment.
Students will appreciate the reliable and user-friendly online sentence checker provided by SentenceChecker.org, as it ensures that their formatting, structure, words, syntax, and punctuation are correct. They can be confident that they have chosen the right words and that their subjects and verbs agree.
English grammar mistakes that are commonly made — such as the interchanging use of words like bring and take, whether and if, and might and may — are also spotted by the program's qualitative grammar checker. Quality content can be produced thanks to the basic grammar check it does for documents.