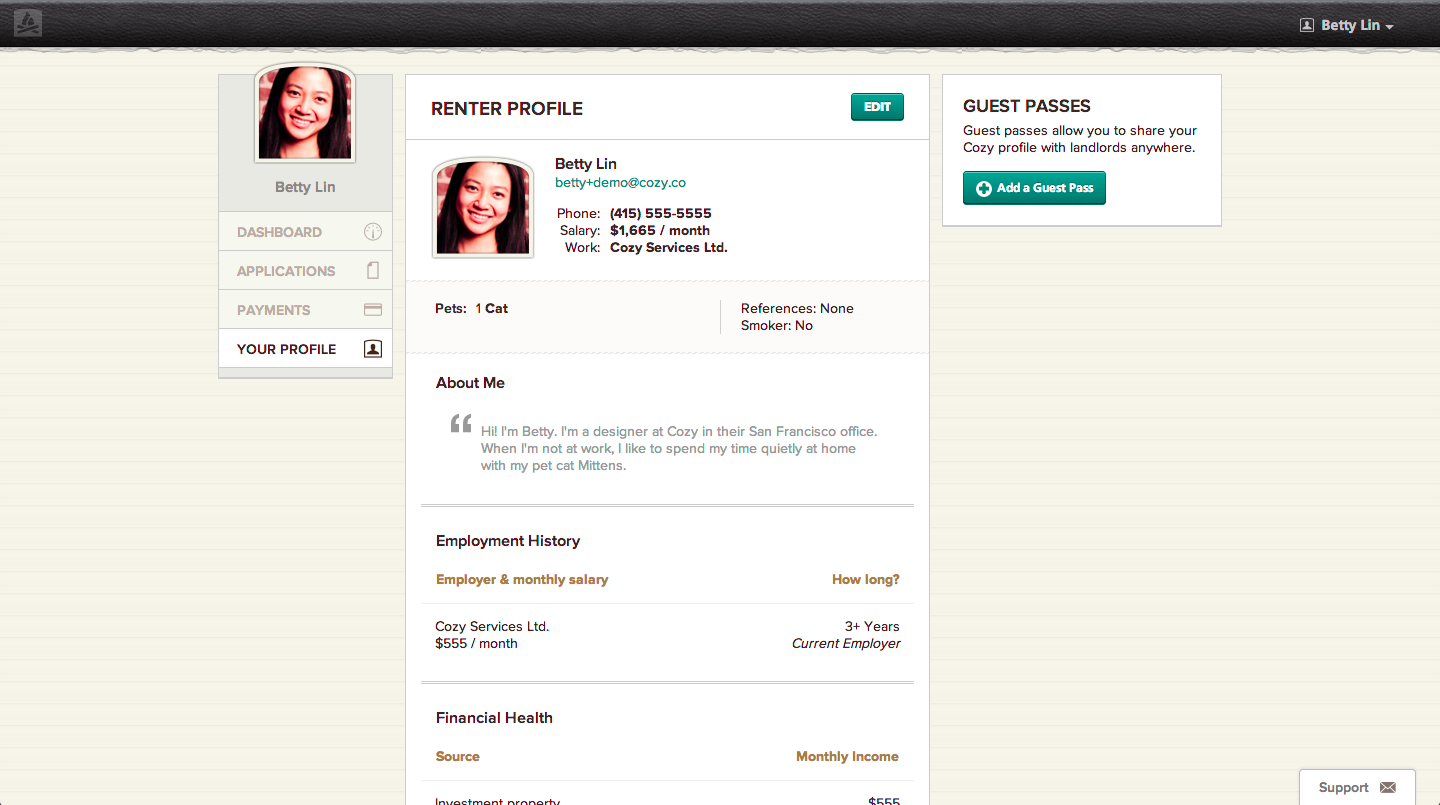 The benefits of Cozy are its automatic rent collection, web-based applications, applicant-shouldered screenings, maintenance request site, and reduced financial risk through insurance. Here are the details:
Automatic rent collection
Cozy eliminates the need for the users to personally go to their tenants' residences and knock on their doors to collect rent. That is because the software automatically handles the collection of rent from the tenant's account and transfer it directly to the users' bank account. Users also have the option to funnel the rent money to their preferred account instead of sending it to a single bank.
Online application
One convenient approach for finding interested people for the users' estate is through reaching online. When potential customers see the users' properties in a listing site, they will be prompted to complete a Cozy Renter profile. Users can access the created profile where they can view important information about the potential renter such as employment, income, and pets.
Ensures reliable applicants
With Cozy, it is the applicant who pays for credit reports and background checks when applying as a prospective tenant in the users' estate. This will decrease the cost burden on the users and, at the same time, ensures that they are dealing with trustworthy customers.
Maintenance request portal
Cozy has a dedicated website where tenants can issue requests regarding their needs such maintenance concerns. They can attach photos and videos alongside other details about their request and users can view, assess and take appropriate actions for them.
Insurance
Cozy is a partner of Assurant, an insurance provider which can keep the users' properties and tenants insured. With this, users are protected from steep financial expenses and possible legal actions.