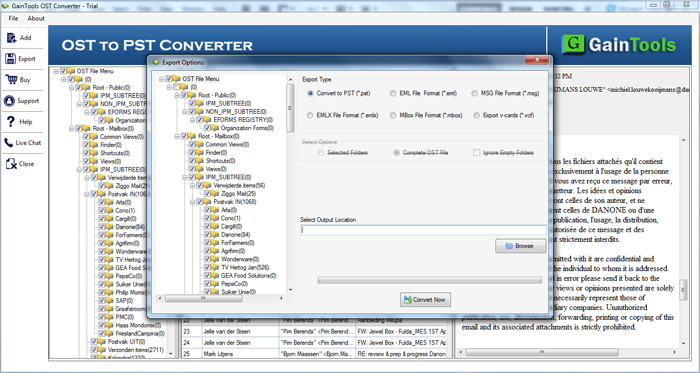 The benefits of SameTools Convert OST are, it is intuitive even for casual users, it allows for error-free conversion and there is no file limit. Here are the details:
Simple and Easy Conversion
SameTools Convert OST software only requires 3-4 steps to convert your OST files to PST format. This software is specifically designed to operate in this manner to make sure that even non-techy users can accomplish the task by themselves. Aside from the uncomplicated procedure, the software's highly interactive interface will walk the user through the process step-by-step.
Healthy File Detection
Convert OST software ensures that you are not migrating corrupted OST data. The software only reads healthy files and databases, which means even if you have selected a corrupted file, it will not be exported and converted to PST.
Error-Free Conversion
According to SameTools, this program has been tested numerous times in various parameters to make sure that the file conversion process is safe and will not cause data damage.
No File Size Limit
Safely and successfully export your OST data regardless of file size (in MB or GB). SameTools Convert OST program does not set limitations to the file size and scans every data to make sure that they are export-ready.
Lifetime Free Updates
Application updates are completely free for all users who purchased personal, business, or enterprise licenses.
Accessible Support
SameTools offers 24/7 technical support via live chat or email.